BenchK


BenchK gymnastics wall bars - A blend of form and function
BenchK gymnastics wall bars bring together the beauty of furniture and the practicality of professional gym equipment. These wall bars, also known as Swedish ladders, have a rich history dating back to the 18th century in Sweden when Pehr Henrik Ling first invented them. Today, BenchK has reimagined this classic design to suit the demands of modern life. The result? A piece of equipment that's functional but also safe and stylish.
Explore BenchK series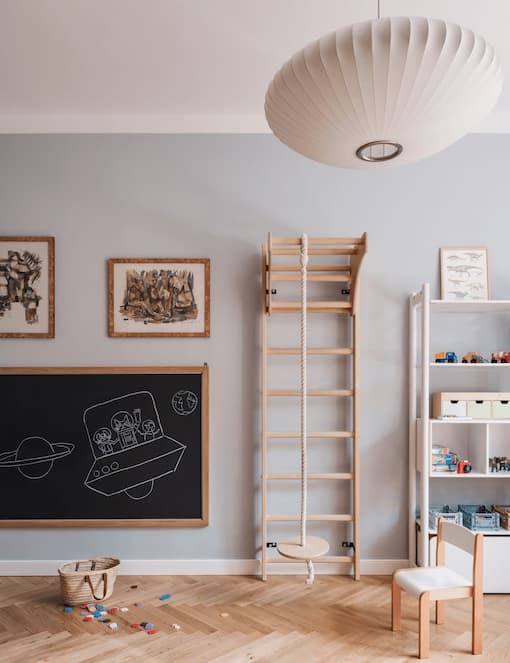 Series 1
H=220cm (86 ⅝″) - Ideal for Lower Ceilings
Crafted from solid beech wood, these wall bars feature a Scandinavian design. The Series 1 wall bars are designed with lower ceilings in mind, making them a perfect fit for spaces where vertical clearance is limited.
Explore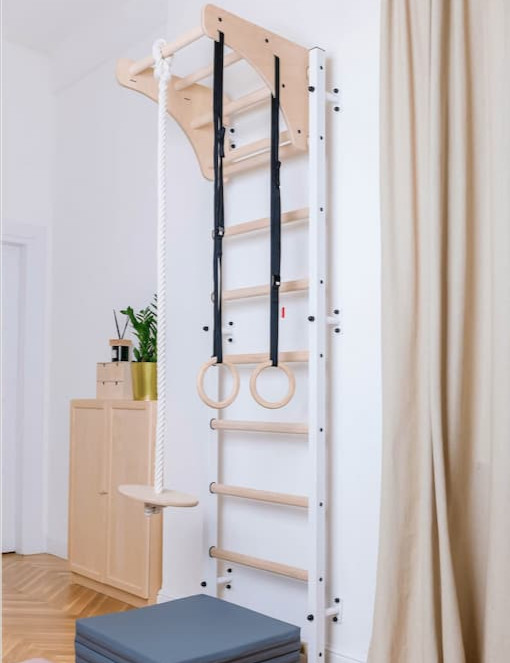 Series 2
H=230cm (90 ½″) - Suitable for Lower Ceilings
The Series 2 wall bars are designed for those who seek a comprehensive home fitness solution without the need for extensive space. The integration of solid beech wood and steel ensures durability and stability.
Explore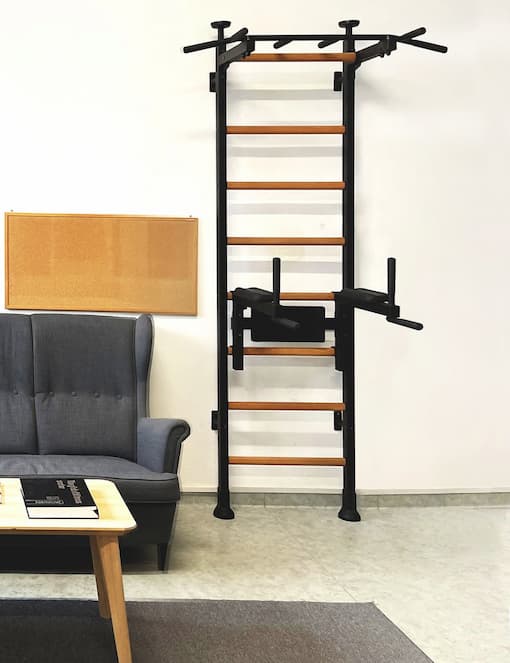 Series 5
H= 240cm (94 ½″)– 272cm (107⅛″) - Suitable for Various Ceiling Heights
The Series 5 wall bars feature a fixed steel pull-up bar and allow floor-to-ceiling mounting without drilling. With unique positioning options for hanging exercises, they come with our dip bars that can be used as a barbell holder.
Explore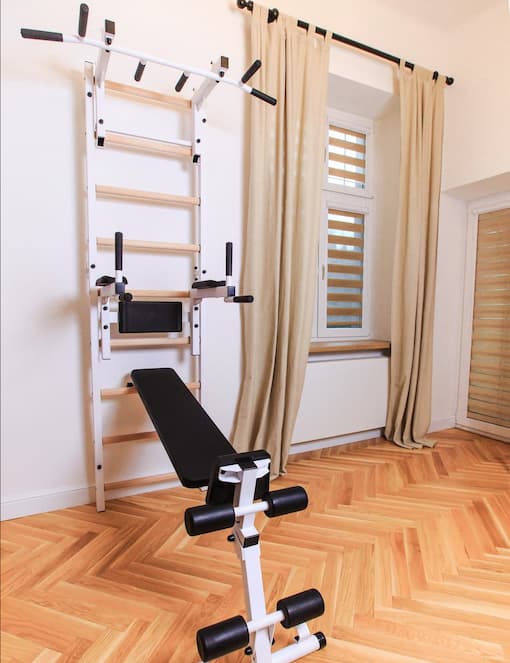 Series 7
H= 240cm (94 ½″) - Suitable for Higher Ceilings
Designed for those with higher ceilings, the Series 7 wall bars provide a versatile home workout solution. They enable various exercises, including pull-ups, dips, sit-ups, bench presses, and suspension training.
Explore
BenchK gymnastics wall bars for everyone
BenchK wall bars are more than just sports equipment; they are a lifestyle. They require minimal space, merely one square metre, and can be easily installed in almost any room. The home sports corner isn't just about adult fitness; it's about instilling healthy habits in children. Children observe and emulate their parents' exercises, fostering a family environment of well-being. BenchK wall bars offer a safe and dependable playground that's always open and ready for use, promoting fitness for all ages.
BenchK Accessories & Attachments
Enhance your workout experience with BenchK accessories and attachments. This selection complements your exercise equipment, helping you reach your fitness goals and add variety to your routines. These extensions are available in matte black and matte white finishes, allowing you to customise your equipment to suit your style. Explore the options and optimise your fitness journey with BenchK.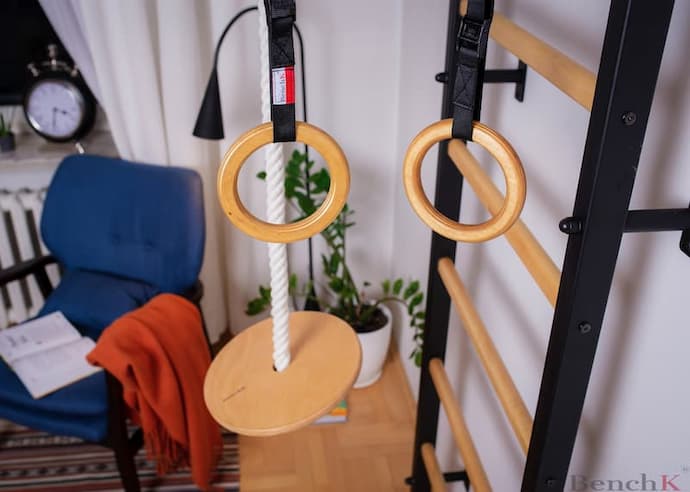 BenchK - Category overview (1)
(29)