In stock
Order now for dispatch tomorrow
Shipping costs:
Free UK delivery!
Key Features:
Consists of a weight bench and a Smith machine
Solid structure with a luxurious black matte powder coating
Compact and versatile for home or gym use
Compatible with Olympic and standard weight plates
Supports a wide range of strength-building exercises, from bench presses to bicep curls
Enables safe solo training without a spotter
Details
Specification
Warranty
Downloads
Description: Tunturi SM60 Half Smith Machine

TUNTURI SM60 HALF SMITH MACHINE: SUPERB QUALITY AND ENHANCED SAFETY FOR SMOOTH AND CONTROLLED WORKOUTS
The Tunturi SM60 Half Smith Machine brings quality, safety, and versatility to your strength-building journey. Whether you're a beginner or a seasoned fitness enthusiast, this machine offers a secure and effective way to achieve your fitness goals. 

*Please note that the weight plates are not included.*
ENHANCED SAFETY AND EXERCISE VERSATILITY
With the Tunturi SM60 Half Smith Machine, safety takes centre stage. You can train solo without the need for a spotter. This weight bench and Smith machine combo ensures a consistent and controlled range of motion, reducing the risk of injuries and maximising your gains. The Tunturi SM60 Half Smith Machine offers various exercise possibilities, including bench presses, incline bench presses, leg extensions, hamstring curls, and biceps curls. Its versatility allows you to target multiple muscle groups in a single session, promoting efficient muscle growth, enhanced strength and endurance. The Tunturi SM60 Half Smith Machine's robust construction guarantees exceptional longevity, offering unwavering stability during intense training sessions. This equipment is engineered for enduring performance, providing a reliable foundation for your fitness regimen.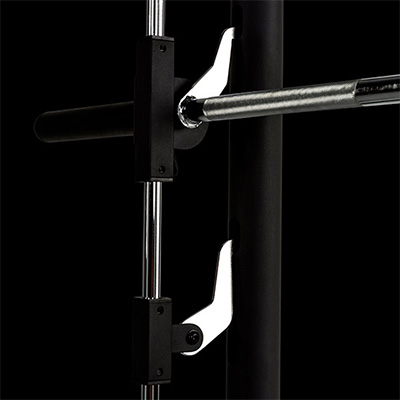 BARBELL SPOTTER
Gain confidence during your workouts with the adjustable barbell support featuring seven positions. Your safety is assured as you can secure the weightlifting bar anytime.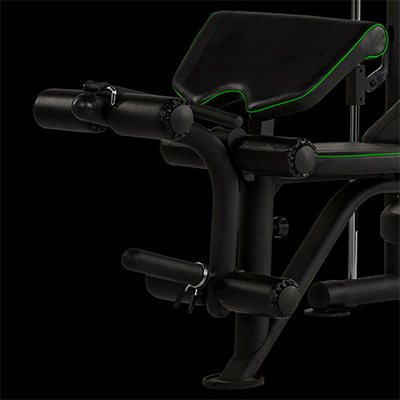 ARM CURL
Combine the trainers with the handlebars and support cushion to perform arm and leg strength-building exercises. Whether it's bicep curls, hamstring curls, or leg extensions, this machine supports your fitness journey.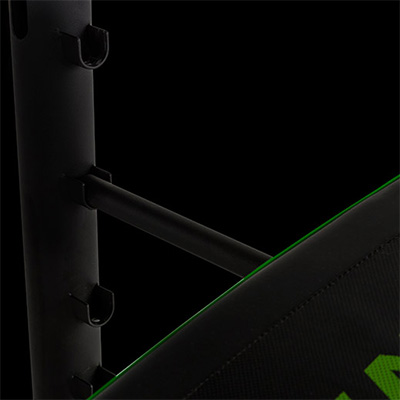 ADJUSTABLE BACKREST
Tailor your workout experience with the adjustable weight bench backrest, offering four positions and -10/0/15/30-degree angles. Perfect for flat bench presses or incline sit-up exercises, with or without added weight.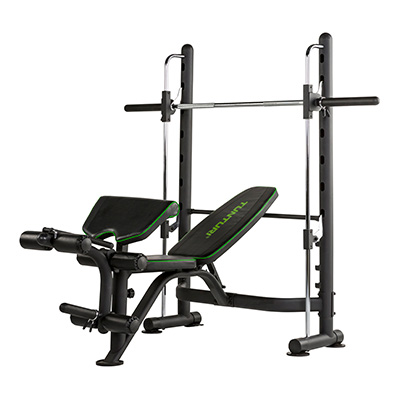 SUITABLE FOR OLYMPIC AND STANDARD WEIGHT PLATES
The Tunturi SM60 Half Smith Machine is designed to accommodate 50mm (2 inches) Olympic and 30mm (1.2 inches) standard weight plates, giving you options to suit your preferences.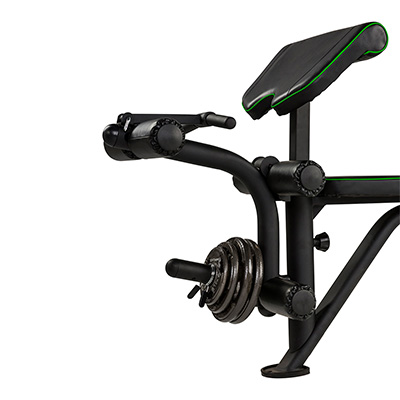 ADJUSTABLE PREACHER PAD
Customise your training experience with four adjustable preacher pad positions, ensuring comfort during your workouts.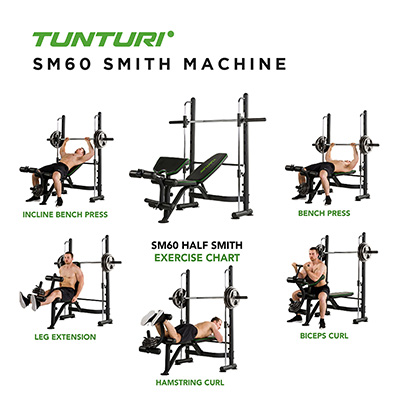 STURDY CONSTRUCTION
Crafted from high-quality materials, the Tunturi SM60 Half Smith Machine guarantees stability and safety during even the most intense training sessions.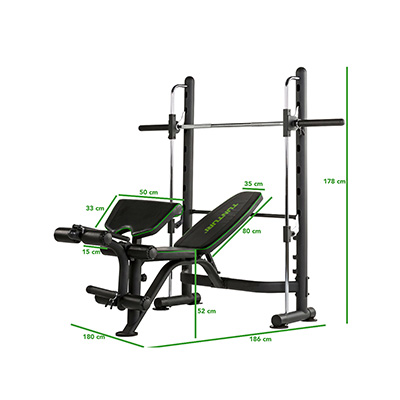 SPACE-SAVING SOLUTION
Its compact design means you can enjoy a full-body workout without the need for multiple bulky machines, making it an excellent space-saving solution for your home gym.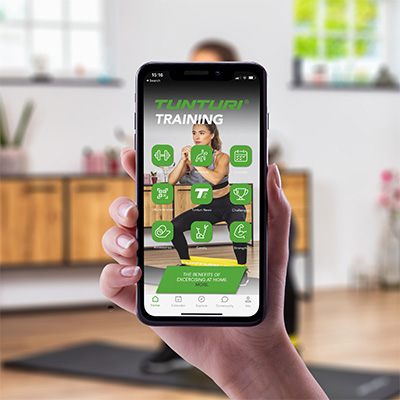 FREE TUNTURI TRAINING APP
Complement your fitness journey with the Tunturi Training App, available for free on both the App Store and Play Store, offering animated fitness exercises, instructions, and workout videos. Whether you prefer solo training, group classes, or community engagement, this app has you covered.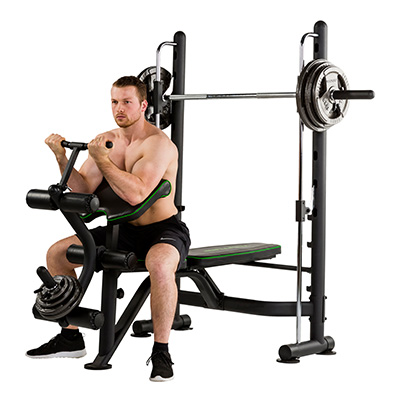 SMOOTH OPERATION AND EASY MAINTENANCE
The Tunturi SM60 Half Smith Machine is designed for smooth and seamless operation, ensuring minimal friction during your workouts. It is engineered to promote injury prevention and reduce wear and tear on the equipment. Plus, this machine's straightforward maintenance means you can focus on your fitness goals without the hassle of complex upkeep. 
Specification: Tunturi SM60 Half Smith Machine
Dimensions Open
180x186x178cm (LxWxH)
Warranty conditions for Tunturi SM60 Half Smith Machine
For further information on the warranty, please refer to the manufacturer's terms of warranty. The manufacturer's warranty is an extra service and does not affect your statutory rights.
| Manufacturer's warranty | Parts | Frame |
| --- | --- | --- |
| Home | 2 years | 2 years |
Downloads: Tunturi SM60 Half Smith Machine
User Manual
Tunturi SM60 Half Smith Machine User Manual