Shipping costs:
Free UK delivery!
Key Features:
Provides an innovative and unique muscle quality score
Syncs with My Tanita App for easy progress tracking and customisation
Readings are accurate to within 50g for users under 100kg and 100g for users over 100kg
Offers over ten precise body composition measurements
Equipped with integrated Bluetooth technology for easy device pairing
Recognition mode with colour-coded indicators for hassle-free family health tracking
App Connectivity:
Details
Specification
Warranty
Downloads
Description: TANITA RD-953 Smart Body Composition Scale

TANITA RD-953 SMART BODY COMPOSITION SCALE: INNOVATIVE MUSCLE QUALITY MEASUREMENT
The TANITA RD-953 Smart Body Composition Scale is a cutting-edge, connected body analysis scale designed to simplify your health journey. It goes beyond the basics, offering a wide range of precise body measurements with a key focus on muscle quality – an innovation that sets it apart.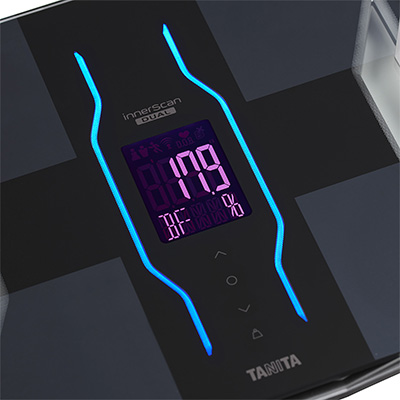 MEDICAL-GRADE DUAL-FREQUENCY BIA TECHNOLOGY
Featuring medical-grade dual-frequency BIA technology, the TANITA RD-953 Smart Body Composition Scale offers the highest level of body composition accuracy. It delivers a wealth of health insights, including weight, body fat percentage, muscle mass, muscle quality, muscle score, visceral fat, total body water percentage, basal metabolic rate, metabolic age, physique rating, bone mass, and body mass index (BMI).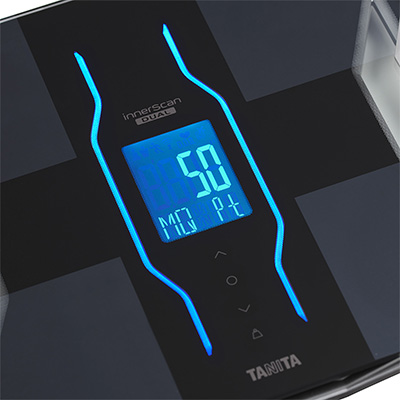 INNOVATIVE MEASUREMENT OF MUSCLE QUALITY
A standout feature of the TANITA RD-953 Smart Body Composition Scale is its pioneering measurement of muscle quality. It provides a unique score for the quality of your muscles, considering factors such as age and gender. This score empowers you to target improvements in your muscle quality, making it a valuable tool for strength training enthusiasts. Keeping tabs on your muscle quality, not just the quantity, helps you make informed decisions about your workout regimen.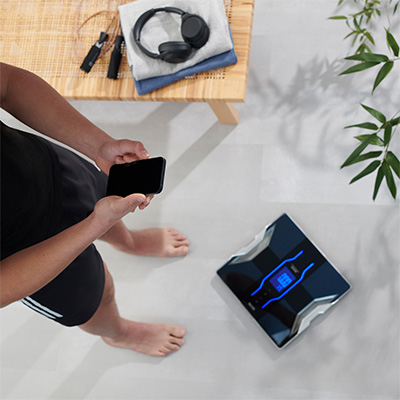 FAMILY-FRIENDLY FEATURES AND COLOUR-CODED INDICATORS
The TANITA RD-953 Smart Body Composition Scale is designed for convenience, featuring recognition modes and colour-coded indicators that make it effortless for users of all ages. It stores profiles for up to four users, eliminating the need for constant reentry of information. Users can seamlessly track their progress, making family health monitoring a straightforward and inclusive process. The scale is user-friendly, with a large, easy-to-read display that ensures clear visibility, even in low-light settings.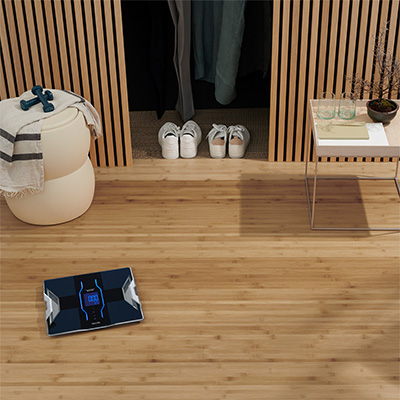 ATHLETE MODE
TANITA has revamped Athlete Mode, enhancing measurement accuracy to cater to a broader user base. Athlete Mode is ideal for adults aged 18 and over who: ⋄ Train or exercise intensely for at least 12 hours a week for a minimum of six months ⋄ Are bodybuilders ⋄ Are professional athletes seeking home-based progress monitoring ⋄ Have a history of fitness commitment, even if they currently exercise less than 12 hours a week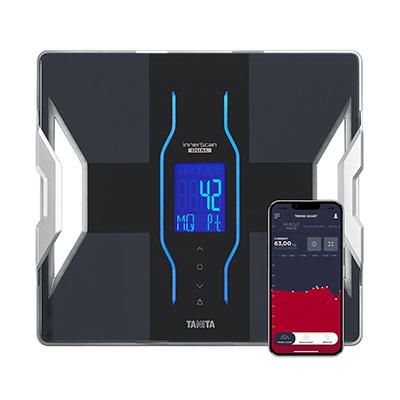 MY TANITA APP
The TANITA RD-953 Smart Body Composition Scale syncs with the My Tanita App to take your health journey to the next level. This free application, available for iOS and Android devices, becomes your personal health data hub. You can store, analyse, and track your body composition measurements, precisely setting and monitoring your health goals. Real-time data synchronisation with the app enhances the effectiveness of your health and fitness regime, providing valuable insights into your health and lifestyle choices.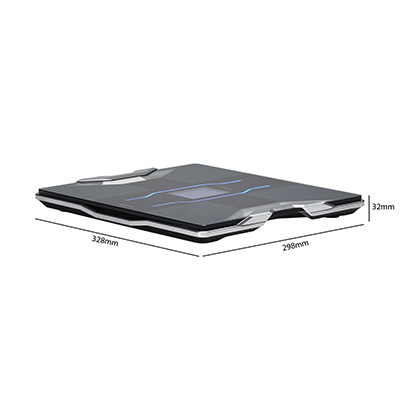 OTHER FEATURES
The TANITA RD-953 Smart Body Composition Scale doesn't stop at the basics. It offers additional features, such as a guest mode for temporary users and integrated Bluetooth technology for data sharing. It's also suitable for children (aged 5-17) for weight monitoring. Please note that certain features do not apply to children. This scale is designed to cater to a wide range of users and scenarios, ensuring everyone can benefit from its advanced technology. It's a versatile and user-friendly addition to your health and fitness routine. 
App Connectivity
My Tanita
My Tanita is a Healthcare Service provided by TANITA which helps you monitor your health and fitness progress using the most accurate BIA technology from the TANITA connected devices.
Specification: TANITA RD-953 Smart Body Composition Scale
Maximum User Weight
200kg
Dimensions Open
30x33x3cm (LxWxH)
My Tanita
Android 5.1+, iOS 13+
Warranty conditions for TANITA RD-953 Smart Body Composition Scale
For further information on the warranty, please refer to the manufacturer's terms of warranty. The manufacturer's warranty is an extra service and does not affect your statutory rights.
| Manufacturer's warranty | Full Warranty |
| --- | --- |
| Home | 5 years |
Downloads: TANITA RD-953 Smart Body Composition Scale