Please select a product for stock availability
Shipping costs:
Free UK delivery!
Key Features:
Versatile 3-in-1 workout solution: abs machine, back machine, weight bench
Quick and hassle-free module changes with an easy folding mechanism
Compact design, requiring less than 1sqm when in the closed position
Adjustable foot roller for customised resistance during exercises
Variable rest height to accommodate all users
Details
Specification
Warranty
Description: NOHrD TriaTrainer Abs/Back Bench

NOHRD TRIATRAINER ABS/BACK BENCH: A 3-IN-1 TRAINER
The NOHrD TriaTrainer Abs/Back Bench is a multi-functional workout trainer that combines sleek and minimalistic design with user-friendly features, offering three distinct training options to cater to a wide range of exercises within a single, space-efficient solution. It functions as a traditional abdominal and core trainer in its compact form. With a swift transformation, it becomes an effective back and glutes trainer. When fully extended, this bench becomes a robust weight bench, perfect for diverse strength training routines. Choose from five elegant wood types - Ash, Cherry, Club, Oak, or Walnut - to match your style.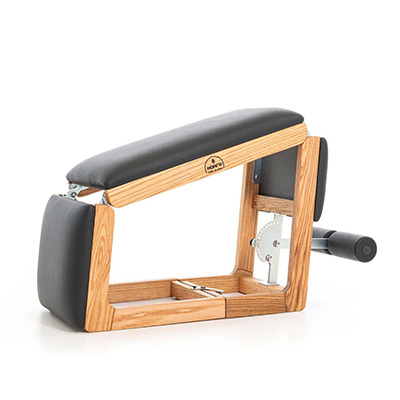 ALL-IN-ONE WORKOUT TRAINER
This multi-purpose training tool, the NOHrD TriaTrainer Abs/Back Bench, is your gateway to a comprehensive workout experience. It adapts to your fitness goals, whether you're into bodyweight exercises, strength training, or simply enhancing your flexibility through yoga poses. With this bench, you can quickly diversify your fitness routine, making it an invaluable addition to your home gym.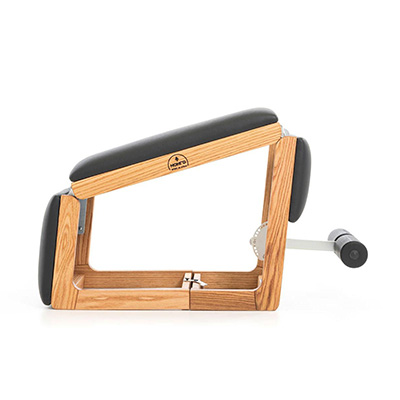 CORE TRAINER
A strong core is the foundation of physical fitness. Whether lifting weights or tackling daily tasks, a well-toned midsection improves your posture and enhances balance and stability. The NOHrD TriaTrainer Abs/Back Bench incorporates core-strengthening exercises seamlessly into your regimen, helping you build a rock-solid foundation for all your physical activities.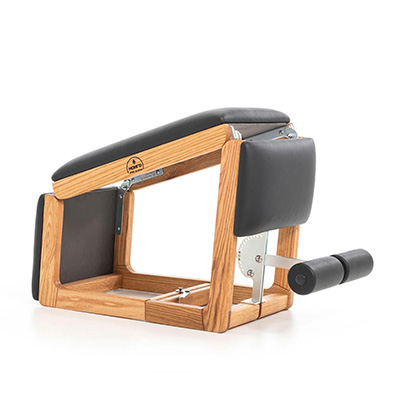 BUILT TO LAST
Engineered for longevity, the NOHrD TriaTrainer Abs/Back Bench is crafted from high-quality, durable materials. This sustainability extends to its low-maintenance requirements and quiet operation, ensuring it remains a reliable fitness companion for years to come.
AB-TRAINER MODE
When space is limited, the NOHrD TriaTrainer Abs/Back Bench shines. In its compact, closed position, it offers an exceptional platform for targeted abdominal training, taking up less than one square metre of space. Ideal for those who appreciate efficient, focused workouts within a smaller gym or living area.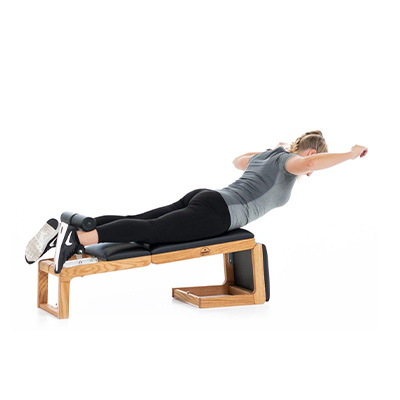 BACK-TRAINER MODE
The semi-opened configuration of the NOHrD TriaTrainer Abs/Back Bench is ideal for back and glutes training. In this position, you can perform exercises that engage these muscle groups, including back extensions and glute bridges. It's the perfect solution for those who wish to work on their back and glutes with precision and comfort.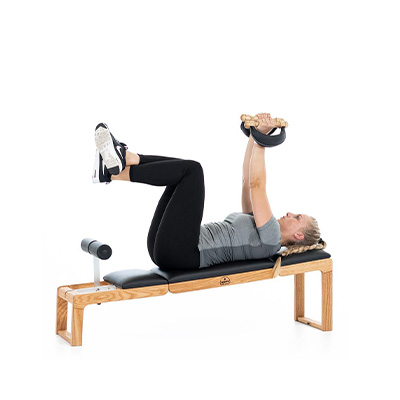 FLAT BENCH
When extended to its full length, the NOHrD TriaTrainer Abs/Back Bench serves as a reliable flat bench for various bench workouts, whether you prefer to train with or without weights. Its spacious design and sturdy construction ensure ample room to pursue your fitness goals, making it an indispensable asset to your home gym setup.
Please note that accessories shown in pictures are not included.
Specification: NOHrD TriaTrainer Abs/Back Bench
Maximum User Weight
120kg
Dimensions Open
140x35x44cm (LxWxH)
Dimensions Folded
90x35x55cm (LxWxH)
Warranty conditions for NOHrD TriaTrainer Abs/Back Bench
For further information on the warranty, please refer to the manufacturer's terms of warranty. The manufacturer's warranty is an extra service and does not affect your statutory rights.
| Manufacturer's warranty | Full Warranty |
| --- | --- |
| Home | 2 years |