Please select a product for stock availability
Shipping costs:
Free UK delivery!
Key Features:
Desk attachment suitable for laptops, tablets, paper/books etc
Attaches securely to your NOHrD bike- keeps items safe
Available in matching materials for a premium aesthetic
Description: NOHrD Bike Desk Attachment
Looking to work whilst you train? The NOHrD Bike Desk Attachment is the answer! Choose the matching colour for your NOHRD bike for a perfectly matching aesthetic.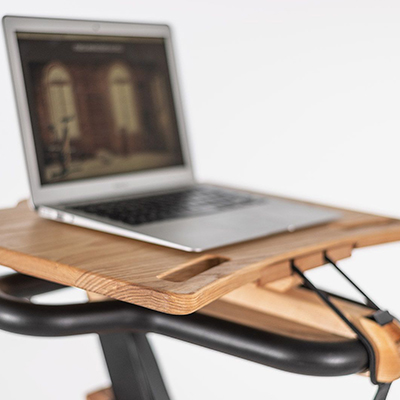 PRODUCTIVE WORKSTATION
Attach the bike accessory to the NOHrD bike to create your ideal workstation; the desk easily attaches atop the handlebars for a secure and stable ride, allowing you to focus on your work- and your workout!
Dimensions: 55 x 38 x 10 cm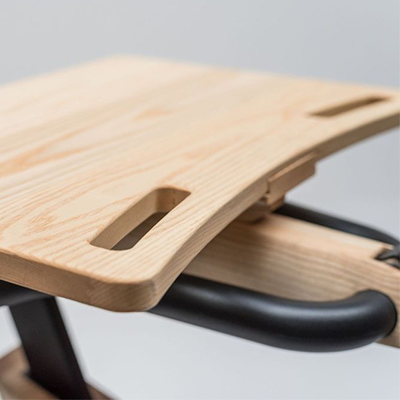 MINIMALISTIC AESTHETIC
Each desk is designed in a perfectly matching material to the relevant bike; choose the appropriate material for your bike, or get creative and mix 'n' match colours!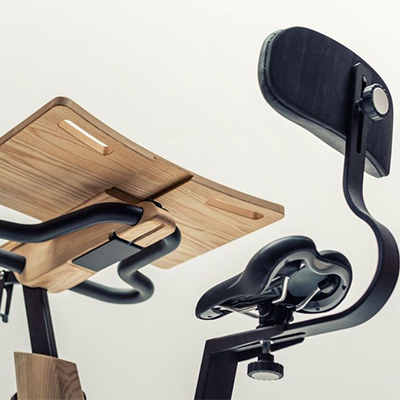 PREMIUM QUALITY
The NOHrD Exercise Bikes are designed with super high-quality materials with an elegant, minimalistic aesthetic and the NOHrD Bike Desk Attachment is no exception. Train- and work- in style.
Pair with the NOHrD Bike Seat Back Attachment for the ultimate workstation.

Specification: NOHrD Bike Desk Attachment
Dimensions Open
55x38x10cm (LxWxH)