Please select a product for stock availability
Shipping costs:
Free UK delivery!
Key Features:
Automatically adjusts the resistance and incline to match the terrain of your route
Over 450,000 km worth of routes for rowing, running or cycling
Real-life camera footage uploaded by other Kinomap users offers a unique experience
Saves your workout data with performance tracking
Connects via Bluetooth or front-facing camera on your mobile / tablet*
Description: Kinomap Subscription
Kinomap turns your exercise bike, treadmill, rowing machine or elliptical trainer into an interactive piece of equipment. The unlimited variety of routes offers a diversified training program, meaning you can jog in Central Park New York, take on stages from the Tour de France or try recreating the world-famous Boat Race along The River Thames.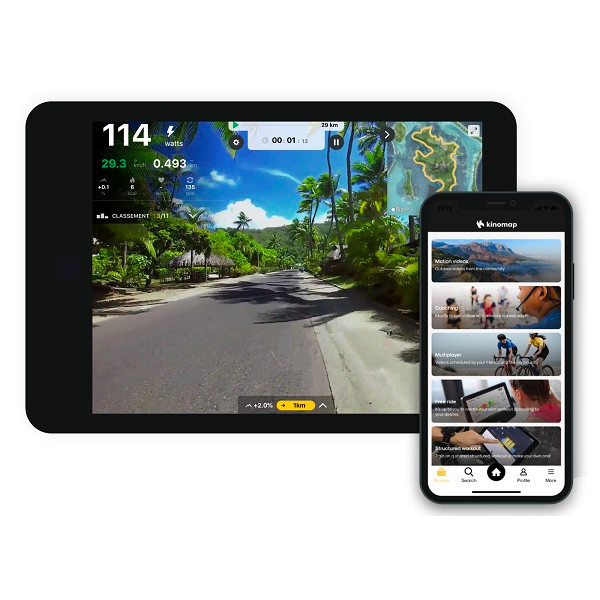 INTERACTIVE TRAINING
The Kinomap app, when connected will automatically take control of your machine and adjust the incline and resistance, in line with the terrain and elevation of the video you are training to.
With over 450,000km of routes to choose from, you can train anytime, anywhere in the world to real-life video trails, as well as challenging other users to challenges and competitions to aid with motivation and performance.
The app is available to download free of charge from both the Google Play app store and iOS app store. The free version allows you to try our all the functions and some selected routes to try the Kinomap experience, whilst a paid subscription gives you access to every route and all functions within the app.
The app is compatible with a range of cardio equipment across different brands, a full list can be found at the foot of this page and works with either a Bluetooth connection or a front-facing camera from a mobile or tablet.
Kinomap is continually updated with new routes, almost on a daily basis with the latest updates and functions added and included within your subscription.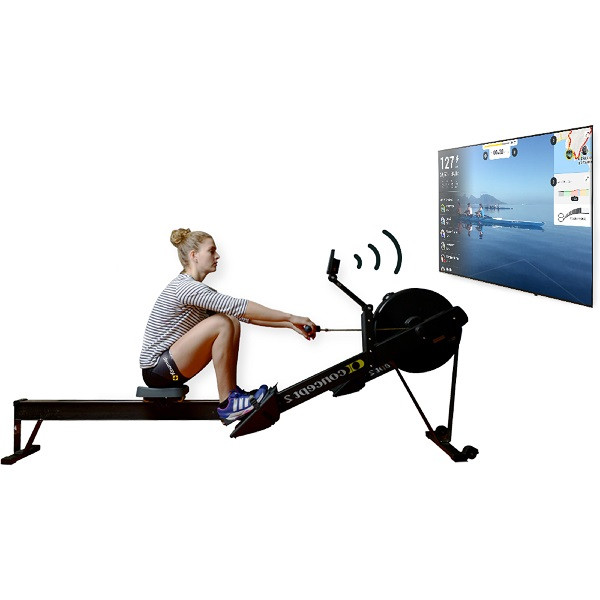 VIDEOS & ROUTES
With the Kinomap, you are able to travel to familiar and unfamiliar locations, all over the world, offering plenty of choice of routes, tracks and destinations.
The user-generated videos make you feel like you are there, with an incredible interactive experience, with the opportunity to choose a different route on a daily basis to mix up your training.
The resistance and / or incline is automatically changed on your bike, treadmill, rower or elliptical depending on the gradients and terrain of the video. The result of this is an even more life-like experience, with over 450,000km of terrain available.
The route videos in Kinomap are made by the other users themselves. There are currently over 450.000 km worth of routes for rowing, running and cycling uploaded.
The videos are encoded with location data so that not only can you view the video but also look on the map and see where you currently are and the landscape profile of your route.
Whilst you workout the app will show your real-time workout data, so not only can you enjoy the route but also stay on-top of your stats relating to your performance.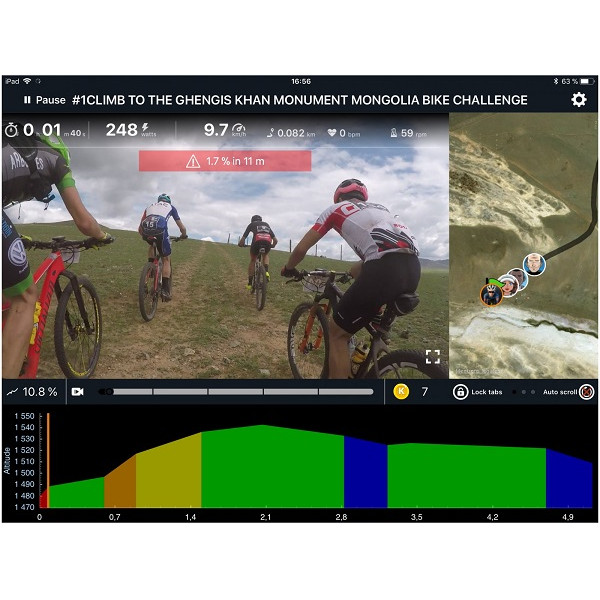 FITNESS COMMUNITY
Kinomap is a user-friendly app and platform that also saves and tracks your progress. This could be improving your speed over a distance, heart rate monitoring, target programs or calorie burn to help improve your overall health and fitness.
With millions of enthusiastic app users worldwide, the Kinomap community have proven that the app aids with motivation and performance due to the interactive and fun it offers. Within the online community you can challenge other users worldwide to races and workout challenges.
You are able to organise and plan workout events within your own group of friend who are also using the app, helping to motivate and encourage each other. The community aspect also allows you to compare and share your workout stats with hundreds of thousands of other members.
RUN, ROW OR CYCLE
GET THE APP - Firstly, download the app to your phone or tablet to enjoy interactive training!
CONNECT YOUR EQUIPMENT - Connect your treadmill or elliptical bike to the app. If your equipment is interactive, the app will automatically adjust the incline.
START TRAINING - Select a video and start training and exploring the world on thousands of videos.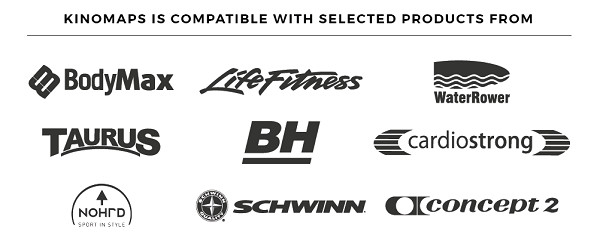 COMPATIBLE PRODUCTS
VIA BLUETOOTH
-Taurus Z9 Pro Indoor Racing Bike
-cardiostrong BX70i-2 Bike
-cardiostrong TX90HD Smart Treadmill
-Taurus T10.3 Pro HD Smart Treadmill
-cardiostrong EX90 Plus Touch
-BodyMax T100 HRC Motorized Treadmill

VIA CAMERA
-BodyMax H2Row Rowing Machine
-BodyMax R70i Programmable Rower
-cardiostrong Baltic Pro – Red Tank
*No device, phone or tablet is included.
Specification: Kinomap Subscription