CASE STUDY
Mason & Miles, Glasgow
Designed to reflect the luxury interior design of a high-end show home, this Taurus gym features a mix of cardio and strength equipment, with all products chosen being of the highest standards of aesthetics and performance.
The Objective
Mason & Miles design and install bespoke interiors for a range of different clients. With extensive experience in interior design, Mason & Miles transform and elevate spaces such as holiday homes, private rentals, commercial interiors, and show homes. For this project, Mason & Miles were designing a luxury show home in Glasgow and wanted to add a home gym to give prospective home buyers even more inspiration for their own dream home. To help realise this, they contacted Powerhouse Fitness. The task for us was to design a home gym which would be in accordance with the show home's high-end, luxury interior.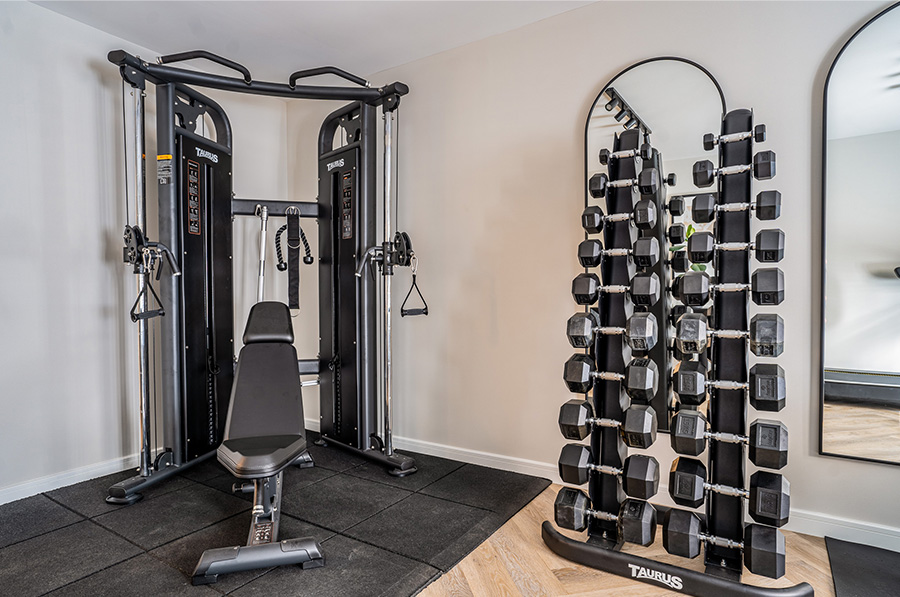 The Process
Powerhouse Fitness received the dimensions for the proposed home gym and set about designing a space worthy of the show home. We created a virtual, 3D design of the prospective home gym using the room's dimensions so we had a clear vision of how the space would look. With our room planned out, we liaised with Mason & Miles, in coordination with our dedicated installations team to deliver and build the products according to the personalised, planned-out design.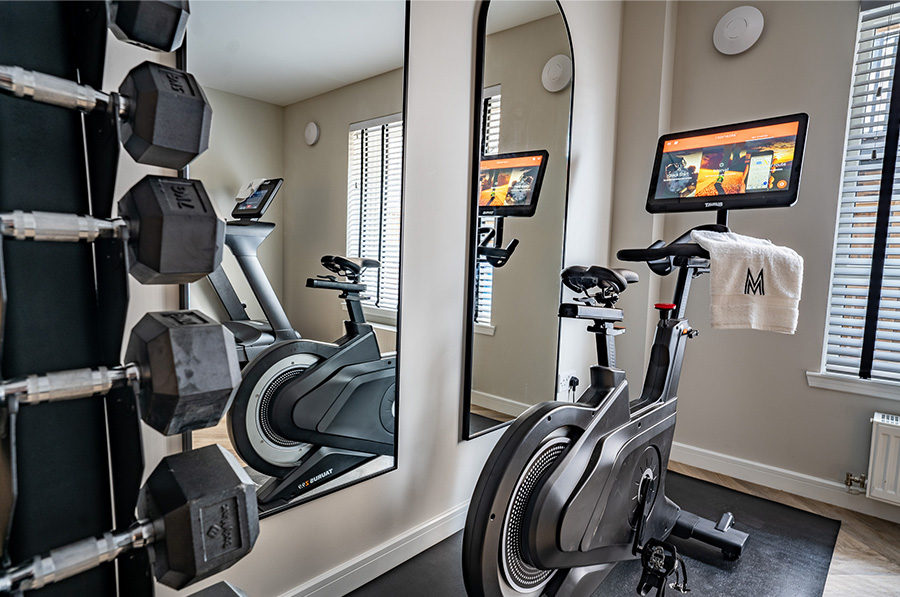 The Result
Mason & Miles were delighted with the end result, which was a top-of-the-range Taurus home gym featuring commercial-quality products in keeping with the luxury show home's high-end aesthetic and all equipment was purchased by the now owner of the home.
BROWSE THE EQUIPMENT INSTALLED
READY TO DISCUSS YOUR PROJECT?
WE WORK WITH SCHOOLS, SPORTS CLUBS, LEISURE FACILITIES, HOME FITTINGS AND MORE TO DELIVER STATE-OF-THE-ART GYM EQUIPMENT.