Pre-order
Pre-Order today for dispatch in 4 weeks
Shipping costs:
Free UK delivery!
Bundle contains » you save
£85.70
«
Key Features:
Package includes CF375 Power Rack, 95kg Olympic Cast Tri-Grip Barbell Kit with 6ft Bar and CF430 Heavy Duty Weight Bench
Power Rack includes adjustable safety bars and bar catchers
Heavy duty bench with flat, incline and decline capability
6ft chromed olympic barbell with knurled grip
Cast iron hammertone coated olympic discs
Details
Specification
Warranty
Description: BodyMax Vital Power Rack Package
The BodyMax Vital Power Rack Package comprises the the BodyMax CF430 Classic Heavy-Duty Weight Bench, CF375 Power Rack and 95kg Olympic Cast Tri-Grip Barbell Kit with 6ft Bar. This package gives you the tools to get serious about your fitness journey from home.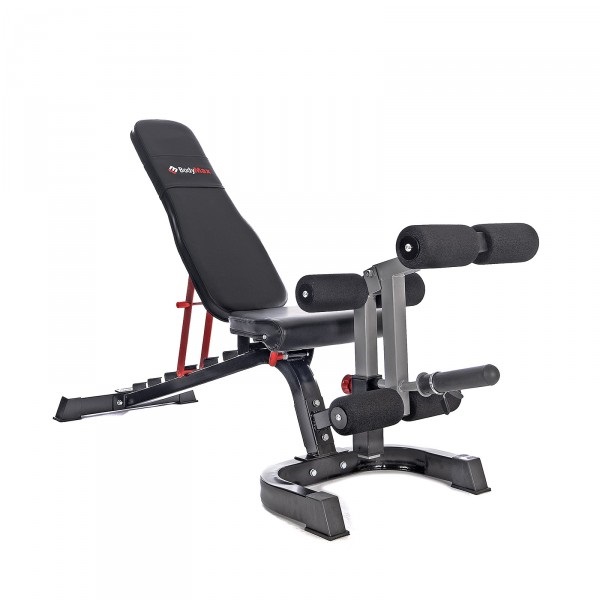 BODYMAX CF430 CLASSIC HEAVY DUTY WEIGHT BENCH
The CF430 Classic weight bench has been solidly constructed to provide an extra-ordinarily comfortable yet robust exercise experience. Made from high quality materials the The CF430 Classic provides supreme stability during your workouts.
Easily adjustable into flat, incline and decline positions this bench will bring greater diversity and challenge to your training program.
The seat and the back rest of the CF430 Classic incorporate supportive foam padding offering supreme comfort. Both the padded back rest and leg restraints provide additional support, whilst also maintaining the ability to be adjusted so you can stay in control of your training and progress.
With a maximum user weight of 275kg, this bench is perfect whether you're new to exercise or a seasoned athlete. The durable upholstery is simple to clean so you can take your workout to the max every time.
The bench comes with built-in rear transport wheels. This allows you to move it around your fitness space without any effort.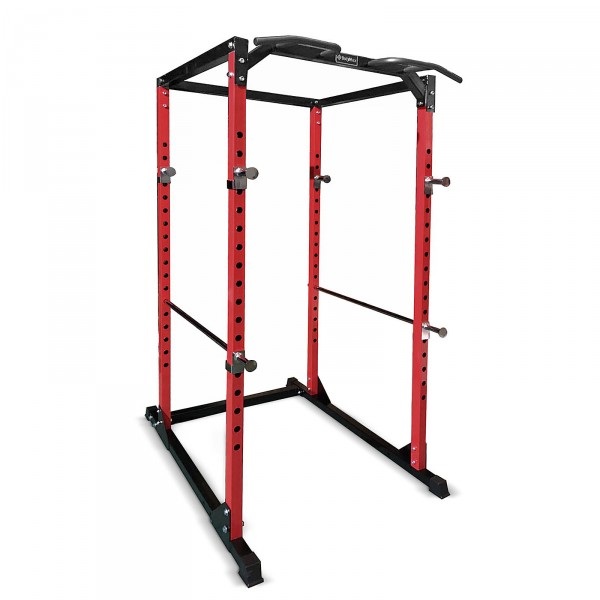 BODYMAX CF375 POWER RACK
The BodyMax CF375 Power Rack was constructed to offer a robust and durable solution for your gym. The solid, easy to assemble frame can take a maximum weight of 136kg/300lbs and offers a wide variety of exercises that will challenge and motivate you, as you achieve a strong, muscular and well-defined body.
Solidly crafted and beautifully designed, this half rack offers adjustable bar hooks and safety spotter bars, so you are in control of when you train and for how long. The spotter arms and barbell holders can be easily and quickly adjusted in height.
BodyMax CF375 has an in-built pull-up bar so you can get a total body workout without having to invest in multiple pieces of equipment. The bars are knurled providing superb anti-slippery grip and supreme comfort.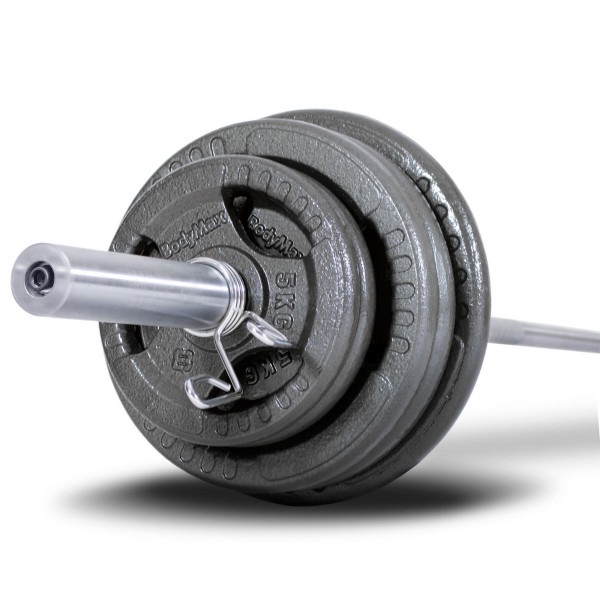 BODYMAX 95KG OLYMPIC CAST TRI-GRIP BARBELL KIT WITH 6FT BAR
When it comes to weight training, barbells are easily the most popular choice amongst fitness enthusiasts as they offer far more versatility than fixed-weight machines. Now thanks to the fantastic Bodymax Olympic Cast Tri-Grip Barbell Kit with 6ft Olympic Bar, it's possible to add even more excitment and variety to your training program.
This stunning 95 kg kit includes the following:


1 x 6ft chromed and knurled Olympic Barbell with collars (15kg Total Weight) and maximum weight capacity of 300kg


1 x pair of Olympic Spring Collars


4 x 2.5 kg Cast Tri-Grip Discs


4 x 5 kg Cast Tri-Grip Discs


2 x 10 kg Cast Tri-Grip Discs


2 x 15 kg Cast Tri-Grip Discs


Specification: BodyMax Vital Power Rack Package
BodyMax 95Kg Olympic Cast Iron Tri-Grip Weight Set (6ft Bar)
BodyMax CF430 Adjustable Heavy Duty Weight Bench
Maximum User Weight
275kg
Dimensions Open
140x62x120cm (LxWxH)
BodyMax CF375 Power Rack
Maximum User Weight
150kg
Dimensions Open
136x101x212cm (LxWxH)