Please select a product for stock availability
Bundle contains » you save
£1.95
«
Key Features:
Solid cast iron kettlebells that are ultra-durable
Wide grip handle for ease of use
Maximum versatility; huge variety of exercises possible
Flat anti-roll base prevents movement
Range of kettlebell sizes: 4kg - 40kg
Details
Specification
Warranty
Description: BodyMax Grey Cast Iron Kettlebells
The BodyMax Black Cast Iron Kettlebells are incredibly versatile and affordable pieces of fitness equipment, designed to deliver the most effective kettlebell workout possible!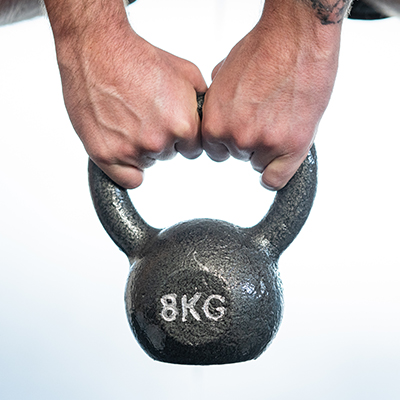 ULTRA-DURABLE DESIGN
Crafted from solid cast iron, each BodyMax Black Cast Iron Kettlebell boasts incredible durability, ensuring it can endure repeated, strenuous use. Featuring a sturdy handle and a broad grip, these kettlebells accommodate a diverse range of users whilst ensuring a safe and comfortable workout experience. With its solid base, the kettlebell remains stable when resting on the floor, enabling a secure and organised workout space.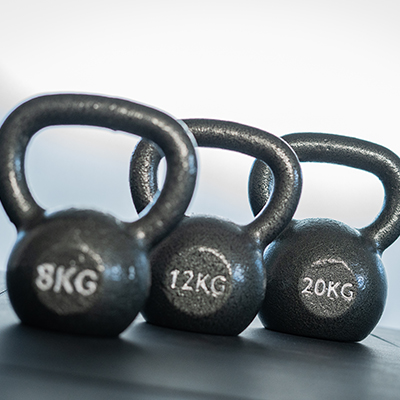 HUGE WEIGHT SELECTION
Kettlebells offer a wide array of weight options within a compact design. Ranging from 4kg to 40kg, the huge weight selection of the BodyMax Black Cast Iron Kettlebells accommodates users of varying fitness levels and all manner of exercise routines. No matter the smallest or largest size, each kettlebell retains a modest footprint, retaining the same ease of use as the weight progresses.
MAXIMUM VERSATILITY
Kettlebells offer an unparalleled level of versatility and effectiveness whilst remaining super cost-effective. Capable of an almost unlimited variety of exercises, these are an absolute must-have in any fitness regime. Excellent for strength and conditioning as well as cardio training, these slot into any fitness space easily, whether that's at home or in a commercial gym!
Specification: BodyMax Grey Cast Iron Kettlebells
Maximum User Weight
150kg
Warranty conditions for BodyMax Grey Cast Iron Kettlebells
For further information on the warranty, please refer to the manufacturer's terms of warranty. The manufacturer's warranty is an extra service and does not affect your statutory rights.
| Manufacturer's warranty | Parts |
| --- | --- |
| Home | 2 years |
| Light Commercial | 2 years |
| Commercial | 2 years |