CASE STUDY
FG Personal Training
In 2019, Freddie Grice approached Powerhouse Fitness with the goal to kit out his very first business venture.
Freddie Grice launched FG Personal Training in 2019 after a decade in the fitness industry. Based just outside Norwich, this gym offers a wide range of fitness services, including martial arts, supporting clients of all ages, sizes, and goals.
The Goal
The creation of FG Personal Training was made possible by sales manager Ally Broomhall. With Freddie's goal in mind, he set to work designing the best fitness studio possible. To cater to different styles of training, we had to include workout zones. This included flooring, a cardio zone, and a dedicated conditioning area.
In the cardio zone, various cardio equipment was included so that every gym member could find something to suit their needs. Among these products were the BodyMax B15 Indoor Cycle, the BodyMax Innovate Rowing Machine, and the Reebok X treadmill. This allows PTs to take clients through a range of warm-ups and aerobic exercises while maintaining their interest throughout each session.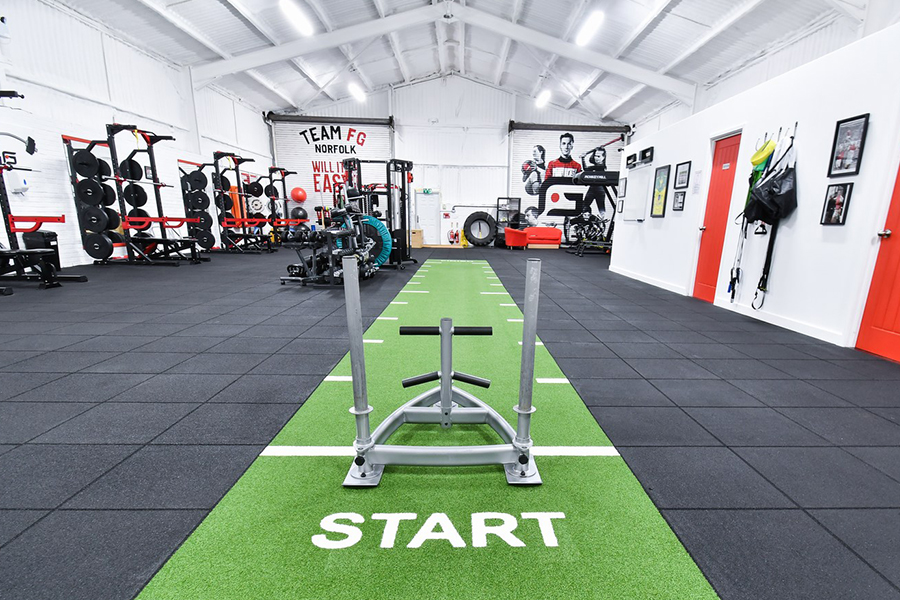 The Equipment
One of our main areas of focus was the dedicated strength and conditioning zone. This included products like our BodyMax Olympic Rubber Bumper Plates, BodyMax Heavy Duty Half Rack, and BodyMax Utility Bench. Providing the tools for clients and trainers to use in a variety of styles of training including strength, functional, endurance, and more.
We also inserted sunk platforms into the gym floor to create an aesthetically pleasing and clean finish.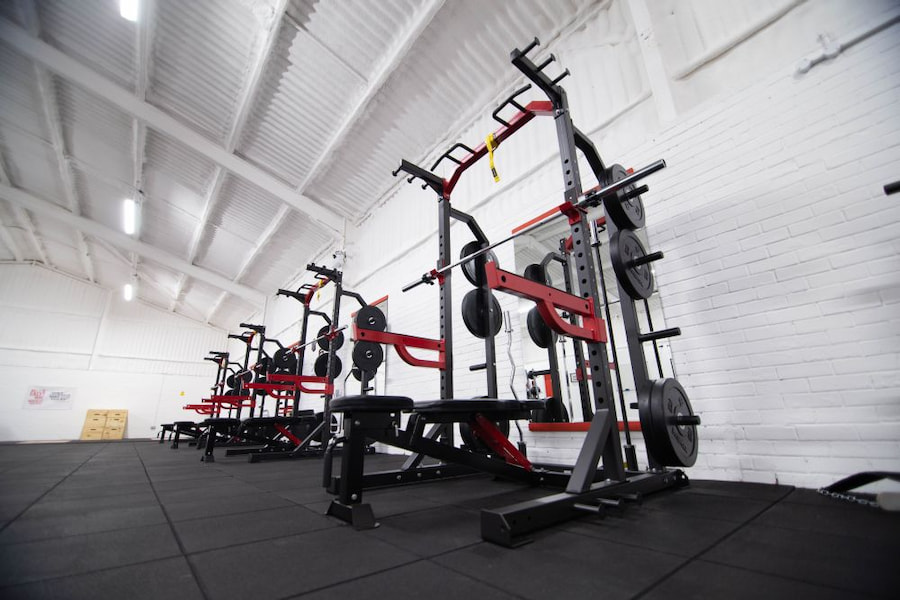 The Outcome
His success hasn't ended there. Freddie is now looking to open his second gym and has been a loyal customer of Powerhouse Fitness for years, putting his trust in us to help deliver and bringing his next business adventure to life.
---
"
---
For years, I have used Powerhouse Fitness for a variety of gym projects. The equipment in my gym is almost exclusively supplied by Powerhouse Fitness, and I wouldn't consider using anyone else. Their equipment is exemplary, and that was what drew me to them for my first purchase. But having dealt with them for many years now, their customer service is first class, and I wouldn't change my commercial supplier for anything. In spite of many difficulties, including pandemics, global shipping issues, and equipment shortages, Powerhouse Fitness still remains transparent and informative, and provides the best gym equipment.
Freddie Grice, Found of FG Personal Training
BROWSE THE EQUIPMENT INSTALLED
READY TO DISCUSS YOUR PROJECT?
WE WORK WITH SCHOOLS, SPORTS CLUBS, LEISURE FACILITIES, HOME FITTINGS AND MORE TO DELIVER STATE-OF-THE-ART GYM EQUIPMENT.