CASE STUDY
Ellie Natasha-baker home gym
The home gym of 1500m British Indoor Champion Ellie Natasha-Baker. Ellie's career has really taken off in the past few years, and the need for her very own home gym has grown dramatically.
With her very own home gym, she has access to space to support all her strength and functional training needs, alongside her daily training regime.
Ellie has had a fantastic start to her career, winning the European Team Championships, placing in the top eight in the European Championships, winning the silver medal at the European U23 and European U20 Championships.
The Goal
With her home gym, Ellie wanted to ensure the equipment she had installed would help meet her strength training goals and her other running and recovery sessions in tandem. The main goal was to create a space where she could complete and develop her strength sessions in the convenience of her home, making training easier to complete each week.
As most of her running and recovery sessions are done elsewhere, the equipment was primarily focused on strength and functionality.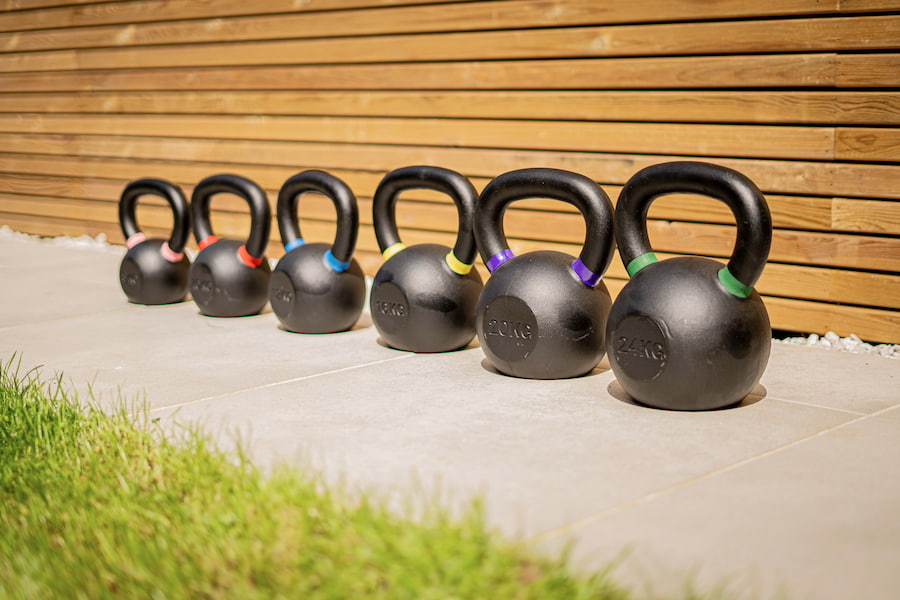 The Equipment
Listed below are the key pieces of equipment that enable Ellie to develop her strength and performance, which are crucial to her overall training.
The Taurus Squat Rack, Taurus Elite Seated Calf Raise Machine, Taurus Elite Adjustable Flat/Incline Bench, and Taurus Rubber Hex Dumbbells are among the strength equipment pieces installed. With this equipment, Ellie is able to focus on general strength and core training, two essential elements of a strong running body. She can also perform exercises such as cleans, RDLs, squats, and calves exercises, as building and maintaining strong legs are essential for her success on the track.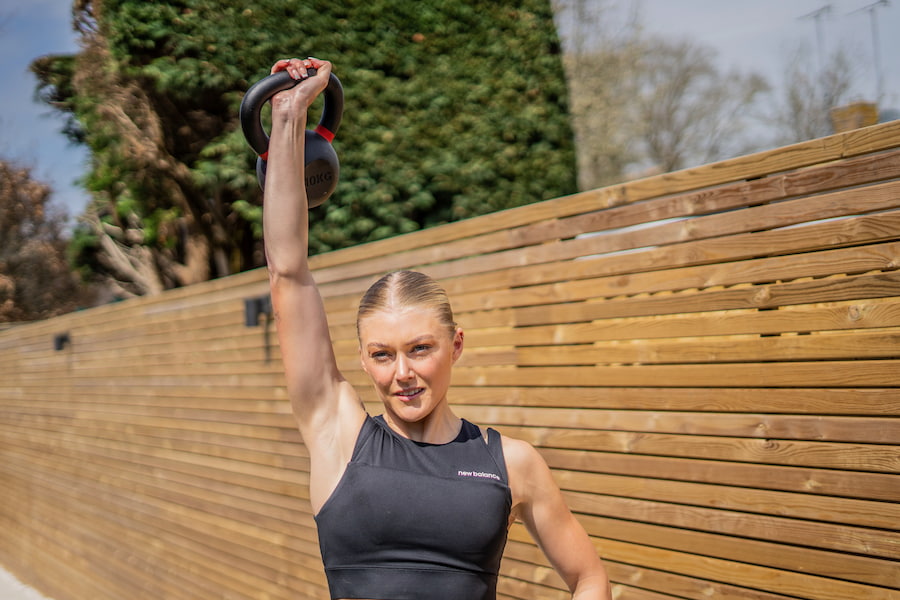 Among the functional equipment were the BodyMax Premium Cast Iron Kettlebell, Taurus Soft Plyo Box, and BodyMax Medicine Balls. These enable Ellie to work on her overall mobility, strength, and core development, and allow for variety in her training routine.
In addition to this, the BodyMax 4-Tier Modular Storage Rack was also installed as part of the functional equipment. This helps to keep her home gym tidy and easy to use, keeping equipment off the floor and stored away.
---
"
---
Powerhouse Fitness have helped me massively already. To have a gym on your doorstep is a massive gain. I can fit the gym in now and have no excuses. I can really utilise my gym and that will be really beneficial to my training, just having that equipment there is invaluable.
Ellie Natasha-Baker, Professional British Athlete
BROWSE THE EQUIPMENT INSTALLED
READY TO DISCUSS YOUR PROJECT?
WE WORK WITH SCHOOLS, SPORTS CLUBS, LEISURE FACILITIES, HOME FITTINGS AND MORE TO DELIVER STATE-OF-THE-ART GYM EQUIPMENT.