This product is currently not available
Succession product:
BodyMax CF820 Functional Trainer
RRP £1,999.00
NOW £1,799.00
Key Features:
Multiple position pullies
2 x 160lb/72Kg cast weight stacks
Built-in pull-up/chin-up bars
Solid construction
Extend the range of exercises by adding the BodyMax CF430 utility bench (optional extra)
The BodyMax CF820 Dual Adjustable Hi-Low pulley/Cable Crossover is a real breakthrough in terms of quality and price.
PRODUCT DETAILS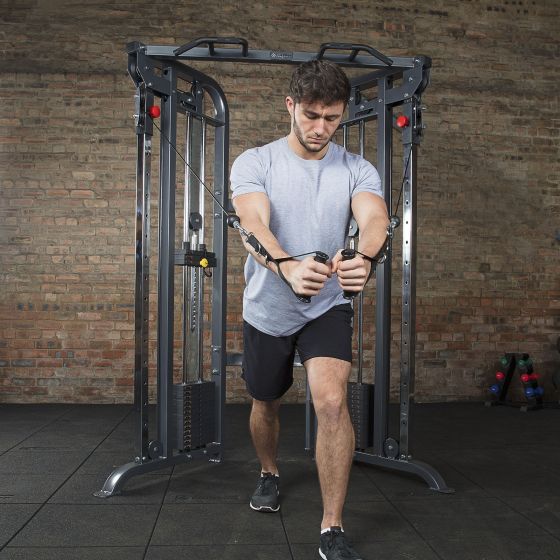 QUALITY ASSURED CONSTRUCTION
The expertly constructed frame feels exceptional and is as smooth to operate as some machines that cost more than twice the price!
A fantastic addition to any home gym, the CF820 is yet contemporary in design but allows you to perform your daily routines any which way you want!
With multiple stations combined in one Functional Trainer, you can super sets and drop sets with ease. Quickly and easily select the hight of the pulley to get the ideal workout for your goals.
Dimension wise the CF820 is 168cm (W) X 81cm (D) X 212cm (H), has a Net weight of 272KG and a Maximum user weight of 125KG.
TRAINING
A firm favourite with our customers the CF820 has won 5 star reviews with regards to functionality, price, design and build quality.
The CF820 Hi-Low Pulley, allows you to perform a huge variety of exercises including tricep extensions, bicep curls, cable flyes, leg abduction/adduction, cable cross over, lat raises, plus many more!

The CF820 comes with 2 X 160lb / 72KG cast weight stacks, an in-built chin-up bar and multiple position pullies.
We would recommend adding the BodyMax CF430 utility bench (optional extra) to the CF820 as this will give you the ability to extend your range of exercises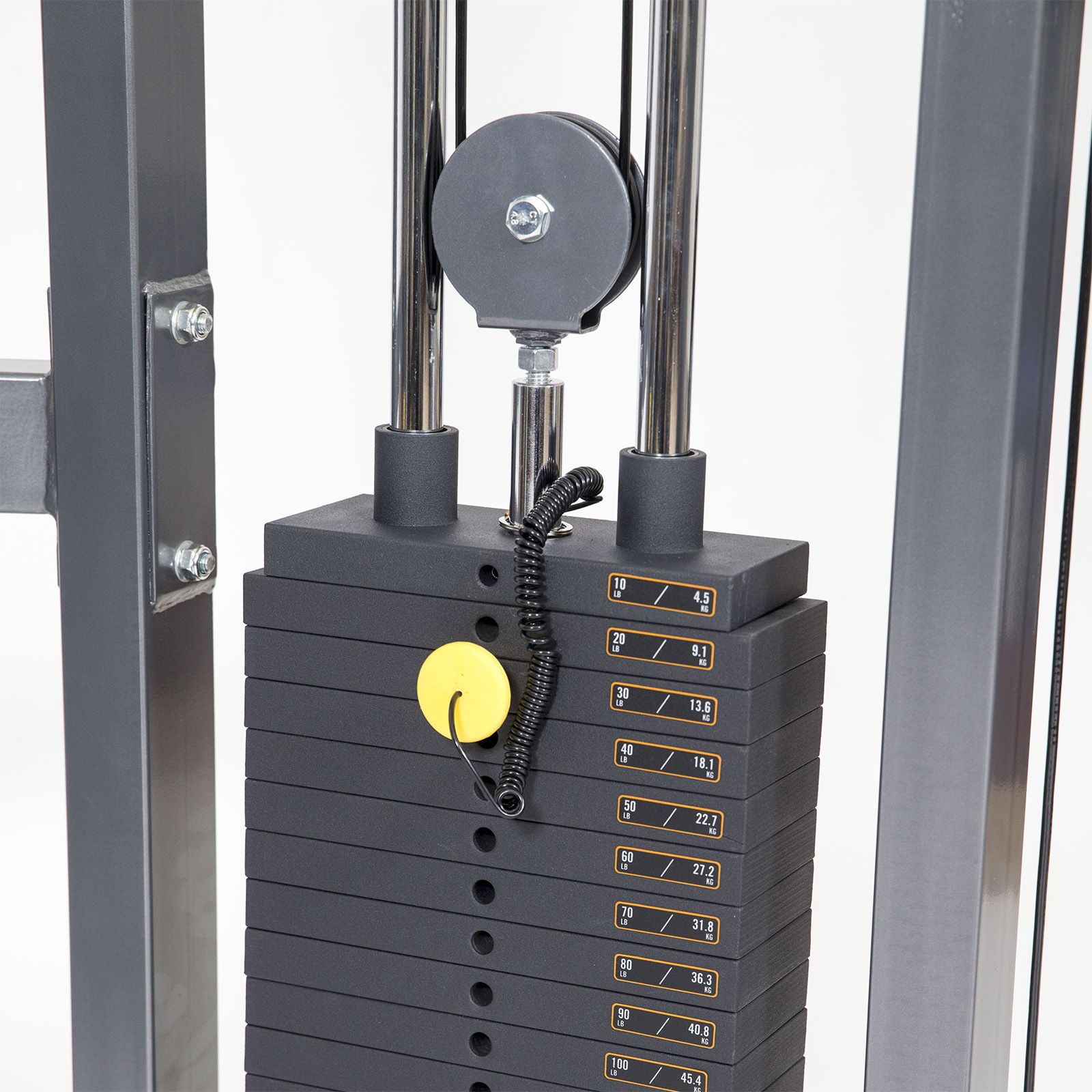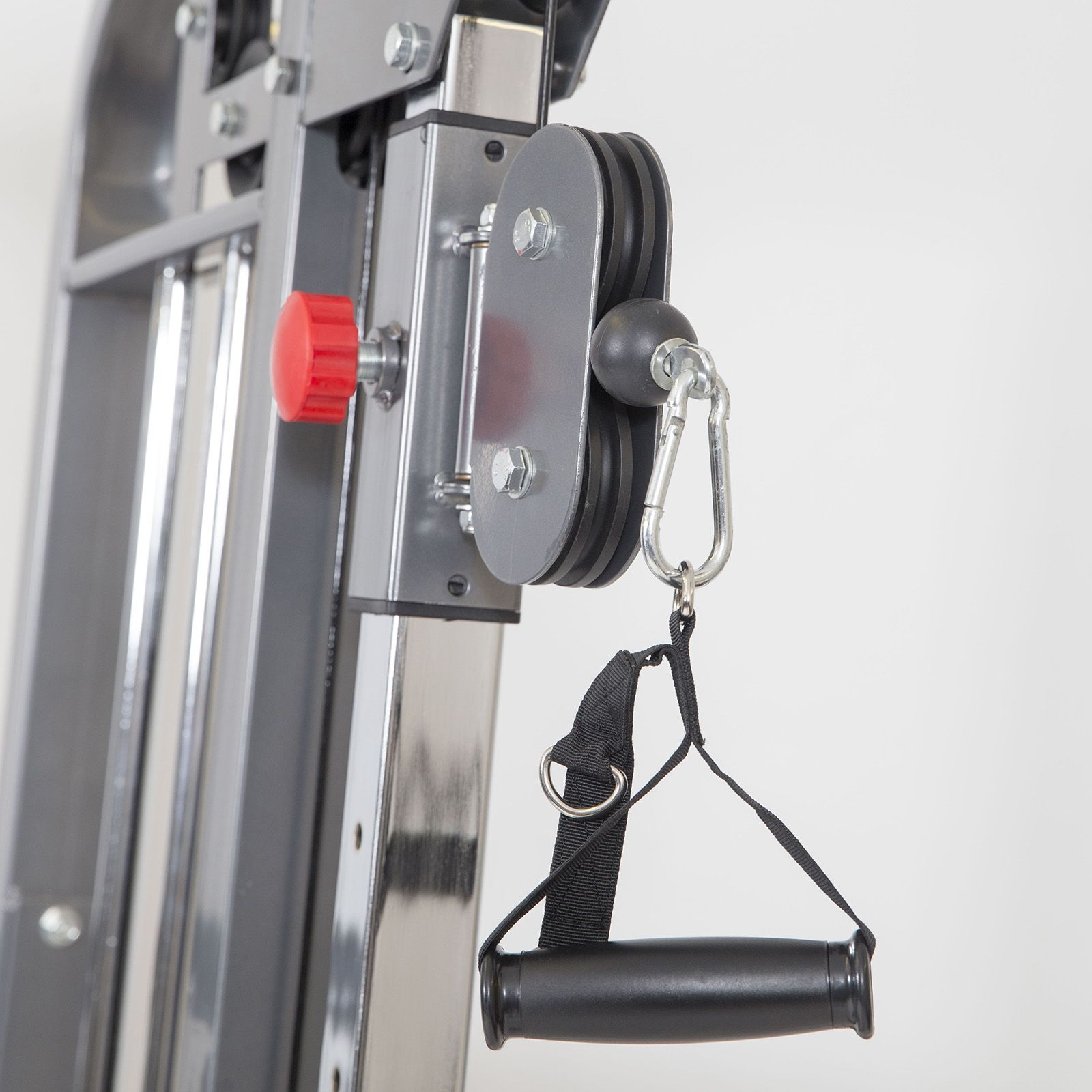 BENEFITS
Resistance exercise training has a massive range of benefits for everyone! This can be anything where you're putting your muscles under stress (lifting weights, using resistance bands, performing bodyweight exercises like push-ups or pull-ups). No matter whether you want to get a little bit healthier or you've got your eyes set on competitive weight lifting, resistance exercise will help! Resistance training has many benefits to the whole body including: -



Improved muscular strength, power, and endurance




Increased muscular tone




Development of good posture




Aids in the improvement of bone density