Shipping costs:
Free UK delivery!
Key Features:
Commercial Grade
Fill Base with Sand or Water
Suitable for Punching & Kicking
Ideal for target and accuracy training
Details
Specification
Warranty
The new Taurus Boxing Target Tree is the perfect solution to your striking accuracy training!
Product Details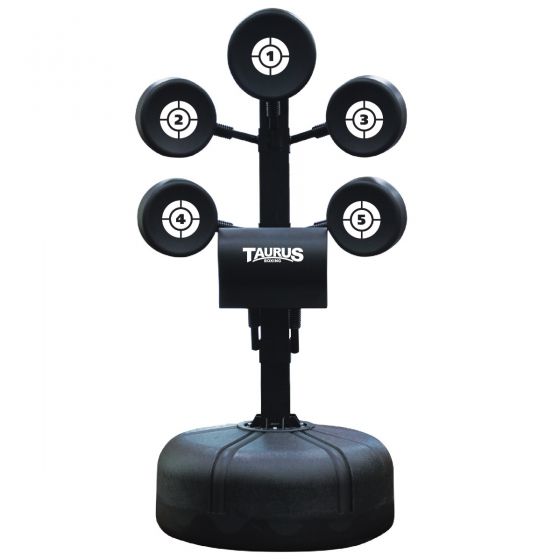 Variable Strike Pads
Providing you with a complete boxing training solution!
Pads have been expertly designed to replicate various different styles of punching and kicking.
The heavy spring arm mounts give you the perfect strike absorbtion to ensure your training isn't interrupted or delayed. This slight give replicates traditional pad training, offering slight give without sacrificing tension.
The total flexibility will allow you to thrown any combination of punches and kicks to maximise your striking training.
Adjustable Arms
Adjust the Taurus Boxing Target Tree to suit any user with the adjustable arms.
The arms and the kick pad can be adjusted along the height of the bar to ensure that your are performing your strikes at the optimal height.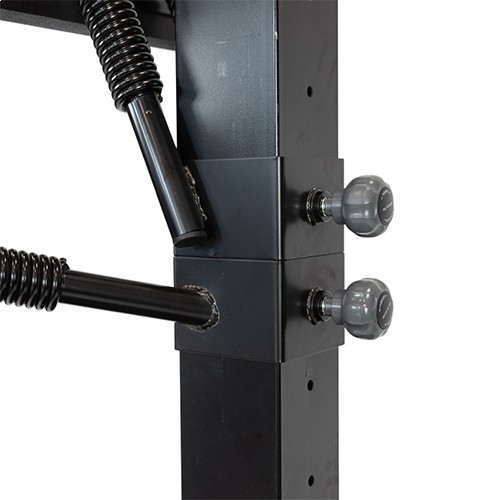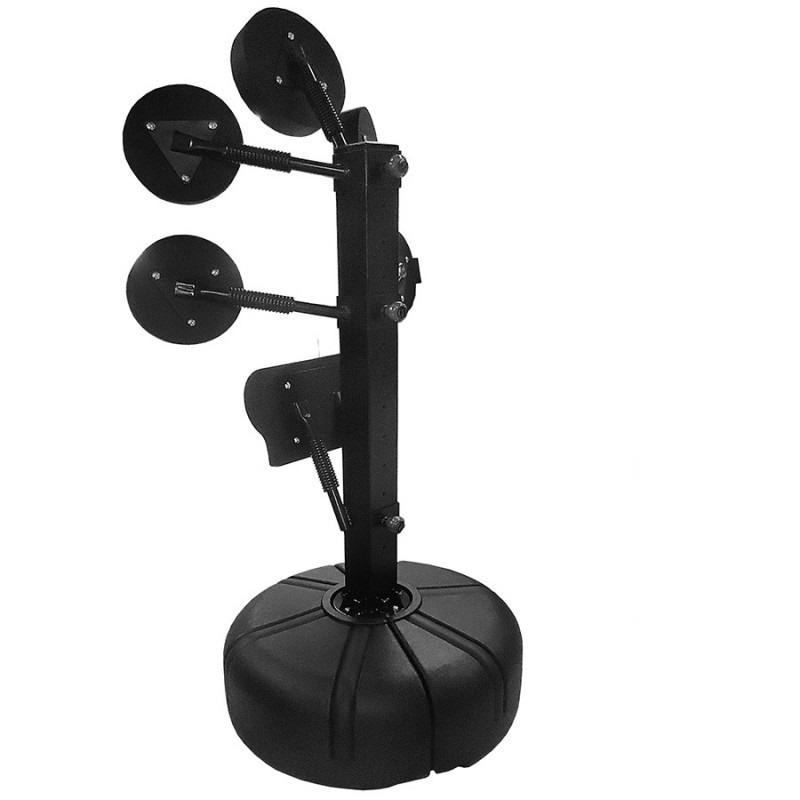 Stable Self-filled Base
The base is self-filled with sand or water. This gives you the flexibility to remove the filling at any time to easily and safely move your Taurus Boxing Target Tree.
At only 82cm in diameter, the base will not get in your way when you are training.
Benefits
Boxing training has recently become extremely popular, and for good reason. Whether you're specifically working on speed, power, accuracy, or just wanting to develop your overall fitness, striking training is your perfect solution: -



Fantastic calories burning




Benefits overall health and fitness




Promotes muscular power




Increases bone density



Maximum User Weight
140kg
No. of Months Warranty
12
Warranty Type
Full Commercial|Home|Light Commercial
Warranty Details
1 Year Warranty