Shipping costs:
Free UK delivery!
Key Features:
Adjustable back rest can angle to flat, incline decline & upright
Commercial grade press bar uses ultra-glide bushings for smooth motion
Height adjustable safety bar catchers for support
Can accommodate both 1" standard or 2" Olympic plates
2.5" inch thick box stitched padded upholstery for support & comfort
The Marcy Eclipse RS3000 Olympic Compact Half Smith Machine is a blend of your conventional weight bench and the press of a smith machine. The benefit of using a smith machine is primarily down to safety. Smith machines provide an unparalleled level of security about free weights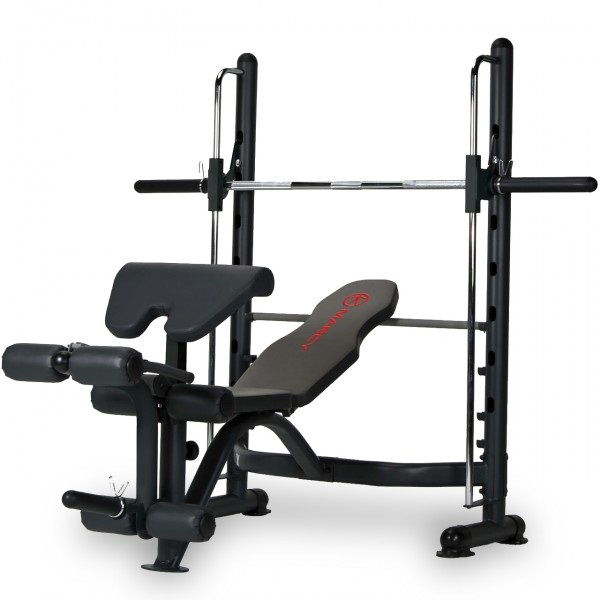 BUILT WITH SAFETY IN MIND
The press arms move vertically along two guide rods which and you can lock them into place at any time along the bar catcher holes running up the uprights.

As a backup, safety catchers can align with your chest if the bar drops.

In addition, they will halt the press bar in its tracks, preventing it from sliding down any further; this gives you the freedom to train on your own at home without a spotter and to lift heavier without safety concerns.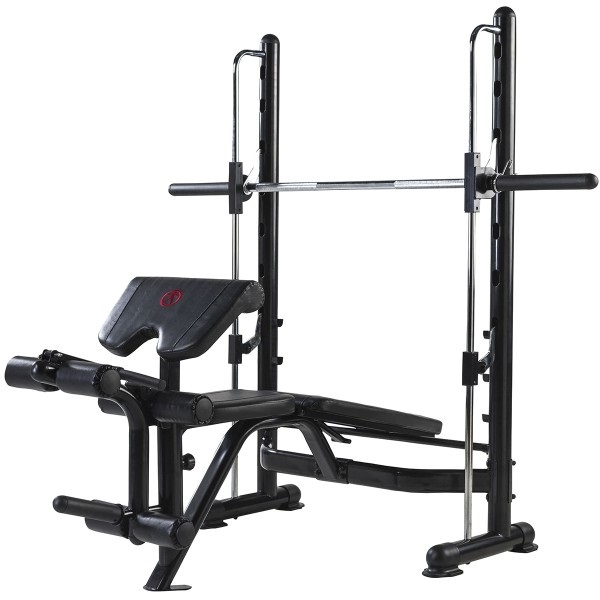 FULLY ADJUSTABLE
The RS3000 Compact Half Smith Machine covers the whole host of conventional weight bench attributes like the adjustable backrest support pad for incline, decline, flat and upright angles.

It even comes with an arm curl pad and leg developer for some additional exercise options.

The rack can comfortably hold up to 135 kg weight with a 21 stone user thanks to the heavy gauge 14 steel tubular frame that creates the foundations for this fantastic hybrid home gym.
WARRANTY
Lifetime frame
3 years parts
1 year upholstery
Dimensions Open
175x180x175cm (LxWxH)