Shipping costs:
Free UK delivery!
Key Features:
Package includes BodyMax CF353 Olympic Competitor Bench and Deluxe 30kg Rubber Barbell Kit
Heavy duty bench with adjustable bar rest and Olympic storage pins
Comes with preacher curl pad and leg developer
Barbell kit comes with 5ft bar and secure spin lock collars
Extremely durable rubber discs
Take your workout to the next level with the BodyMax Olympic Bench Standard Package.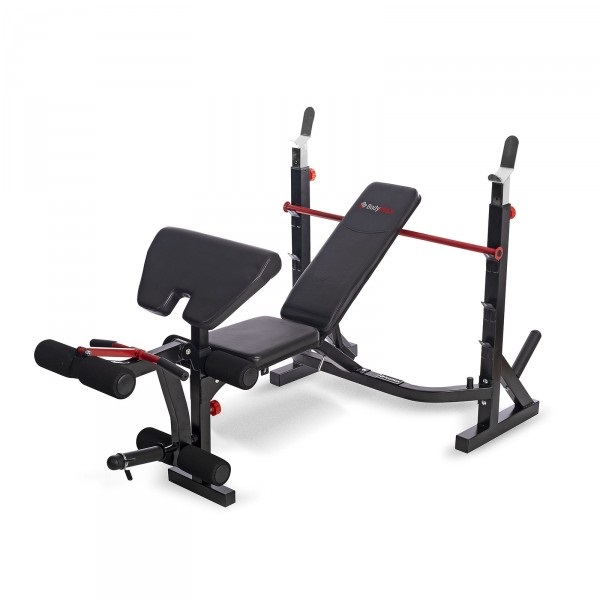 BODYMAX CF342 COMPACT FOLDING BENCH
The intuitive design means that this bench can be folded away vertically, saving a large amount of floor space that can used for other exercises.
With three different incline options you can perform flat bench and incline bench at 30 and 45 degrees.
The height of the rack is adjustable, meaning you can perform different exercises more comfortably and making the bench suitable for users of different heights and sizes. The rack also includes safety latches that will keep the barbell secure when changing weight.
The BodyMax CF342 also includes a leg curl and leg extension attachment, so not only can you work your upper body you can also improve your leg strength and muscularity.
The BodyMax CF342 is made from heavy duty steel with high quality upholstery and comfortable padded backrest.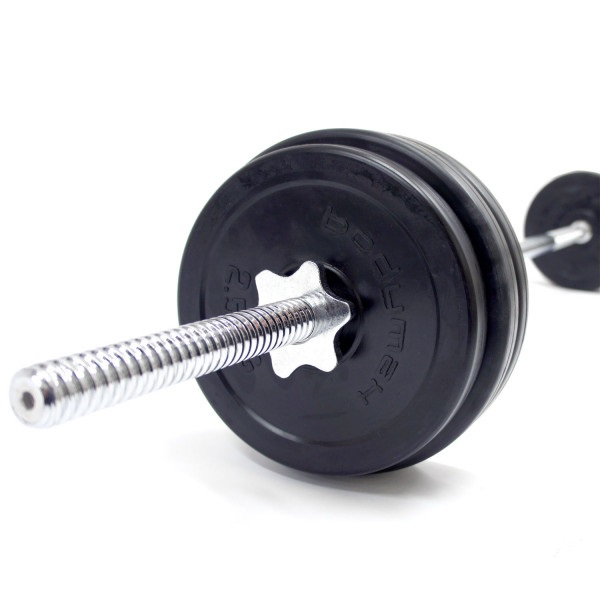 BODYMAX DELUXE 30KG RUBBER BARBELL KIT
Beautifully constructed and made to last this stunning barbell kit is the perfect addition to any home gym or fitness studio.
The fully knurled bar offers the ultimate grip so you can take your workout to the max comfortably and confidently every time!
Each weight plate has been coated in strong, durable rubber to help protect flooring and keep the weight safe from damage caused by rust.
Included in the kit:


1 x 5kg bar


2 spin-lock collars


4 x 5kg weight plates


2 x 2.5kg weight plates


BodyMax Deluxe 30kg Rubber Barbell Kit
Maximum User Weight
150kg
BodyMax CF342 Compact Folding Bench
Maximum User Weight
180kg
Dimensions Open
74x156x98cm (LxWxH)