Shipping costs:
Free UK delivery!
Key Features:
Package includes BodyMax Folding Utility Bench, Home Squat Stands and 30kg Rubber Barbell Kit
Bench has 7 different adjustable positions and easy carry handle
Squat stands are suitable for any size barbell
Barbell kit includes secure spin-lock collars and extremely durable rubber discs
The BodyMax Space Saver Package is the ideal option for anyone looking to build a strength training gym without sacrificing too much space in their home.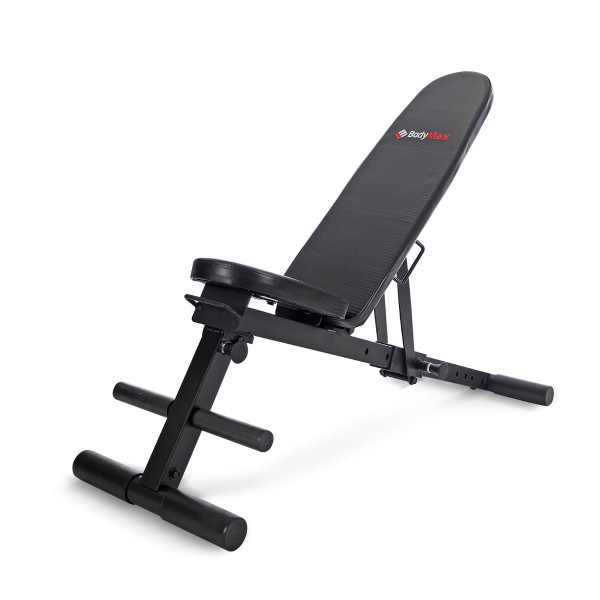 BODYMAX CF420 FOLDING UTILITY BENCH
Free weight training is one of the most effective ways for building muscle tissue. A training bench like the BodyMax CF420 is a fantastic solution where space is limited.
The back rest and seat are well padded and finished with durable PU upholstery.
The back rest has 7 different adjustable positions providing great variety, with angles ranging from a decline position, right through to a 90 degree upright position.
Footrests offer additional stability and the bench can even be used for abdominal training when in a decline position.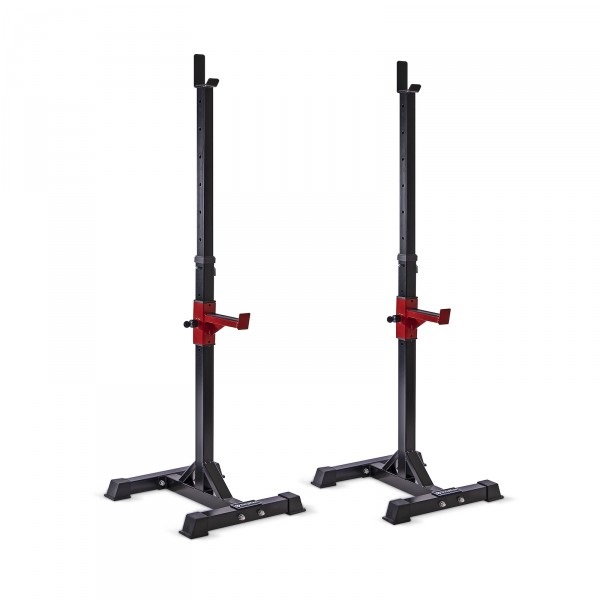 BODYMAX CF310 HOME SQUAT STANDS
With the ability to adjust the heights of the squat stands to a low setting, this allows you to store this heavy-duty piece of kit away when necessary. If you are spatially challenged then the stands are perfect for you!
The BodyMax CF310 Squat Stands also cater for all different sizes of Olympic barbells, this allows you to train flexibly and comfortably with a range of gym equipment to suit your sepcific needs. The ability to move the squat stands closer together creates a wide range of opportunities to fine tune your exercise programme.
The height adjustment feature of the squat stands provides you with the opportunity to not just use these stands as a piece of apparatus for the barbell squat but can also be used for exercises such as standing overhead press, bench press and barbell shrugs, using the safety bars.
The max weight limit capacity of The Bodymax CF310 Squat Stands totals 115kg. The max weight capacity of these compact stands shows how robustly manufactured these stands are, whether you're a complete beginner or an intermediate lifter, the weight capacity is sure to suit your needs.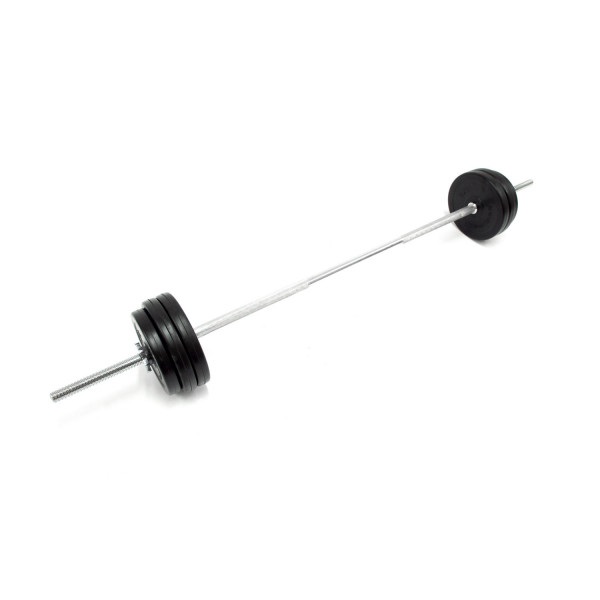 BODYMAX 30KG RUBBER BARBELL KIT
Beautifully constructed and made to last this stunning barbell kit is the perfect addition to any home gym or fitness studio.

The fully knurled bar offers the ultimate grip so you can take your workout to the max comfortably and confidently every time!

Included in the kit:


1 x 5kg bar


2 spin-lock collars


4 x 5kg weight plates


2 x 2.5kg weight plates


BodyMax Deluxe 30kg Rubber Barbell Kit
Maximum User Weight
150kg
BodyMax CF420 Folding Utility Bench
Maximum User Weight
150kg
Dimensions Open
127x43x106cm (LxWxH)
BodyMax CF310 Home Squat Stands
Maximum User Weight
115kg
Dimensions Open
52x52x165cm (LxWxH)