Please select a product for stock availability
Bundle contains » you save
£2.60
«
1x

Key Features:
Solid cast iron kettlebells - beautifully balanced
Incredibly versatile; a huge variety of exercises possible!
Wide grip for maximum comfort
Flat base ensure they won't roll when sitting on the ground
Full range of kettlebell sizes: 4kg - 40kg
Details
Specification
Warranty
Description: BodyMax Black Cast Iron Kettlebells
The BodyMax Black Cast Iron Kettlebells are an incredibly versatile and cost-effective piece of fitness equpiment, designed to deliver the most effective kettlebell workout possible!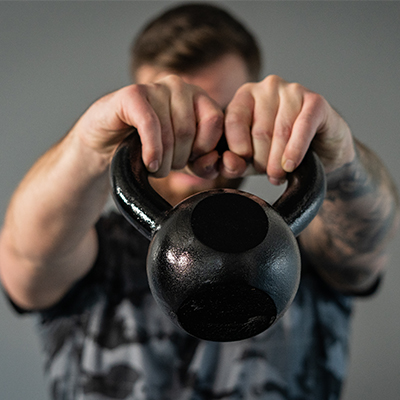 ROBUST DESIGN
Made from solid cast iron, each BodyMax Black Cast Iron Kettlebell are ultra-durable, designed to withstand rigorous use time and time again. A strong handle with a wide grip accommodates a variety of users, guaranteeing you can exercise safely and comfortably. Designed with a solid base, the kettlebell won't move around when sitting flat on the ground, allowing for safe and tidy storage when not in use.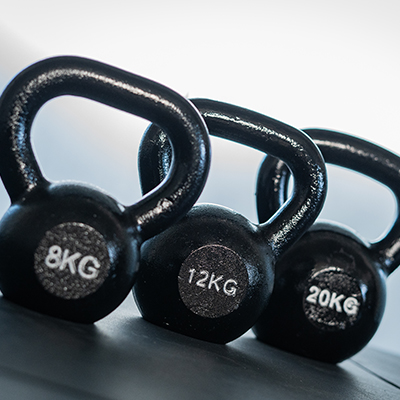 EXTENSIVE WEIGHT RANGE
Kettlebells are available in a huge selection of weight ranges, whilst retaining a small footprint. Available from 4kg to 40kg, the extensive weight range of the BodyMax Black Cast Iron Kettlebells caters to all fitness levels and exercises; with a small footprint, these can be stored easily onto a kettlebell rack or placed flat on the ground neatly.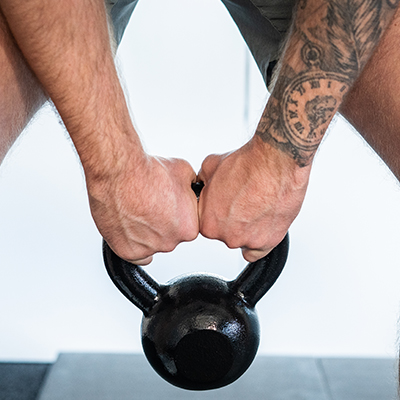 VERSATILE
Kettlebells are one of the most versatile and incredibly effective pieces of fitness equipment one can invest in, whilst remaining cost-effective. Kettlebells allow you to complete an extensive range of exercises for your whole body in any setting, perfect for space-limited homes yet equally as effective in commercial gyms. Kettlebells can be used to target all your muscle groups with an almost unlimited amount of exercises; superb as a strength and conditioning tool but also excellent to add to your cardio workouts.
Specification: BodyMax Black Cast Iron Kettlebells
Warranty conditions for BodyMax Black Cast Iron Kettlebells
For further information on the warranty, please refer to the manufacturer's terms of warranty. The manufacturer's warranty is an extra service and does not affect your statutory rights.
| Manufacturer's warranty | Parts |
| --- | --- |
| Home | 2 years |
| Light Commercial | 2 years |
| Commercial | 2 years |