BodyMax B50 Tour Rear Wheel Indoor Cycle Exercise Bike - Yellow
This product is currently not available
Succession product:
BodyMax B50 Tour Rear Wheel Indoor Cycle Exercise Bike - Red
RRP £699.00
WAS £499.00
TODAY £474.05
Key Features:
Micro-adjustable seat and handlebars
LCD console displays real-time workout stats
Belt drive mechanism provides a smooth outdoor feel
Adjustable resistance via convenient handle
Transport wheels for easy portability
Details
Specification
Warranty
Downloads
The BodyMax B50 Tour Indoor Cycle is an incredible exercise bike that offers more of an outdoor feel to cycling enthusiasts of all levels with its rear wheel position and gear lever tension control!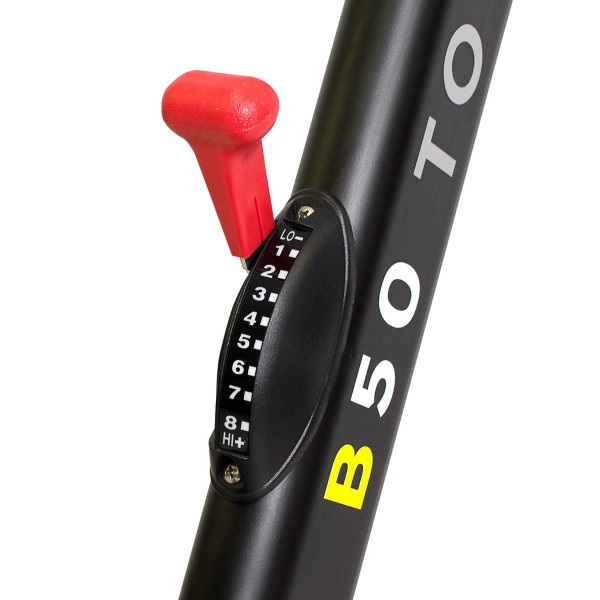 SMOOTH CYCLING EXPERIENCE
The bike is fitted with a 20kg rear positioned flywheel, with a belt drive mechanism that provides a smooth 'real feel' cycling workout.
EASY TO ADJUST FRICTION RESISTANCE
This is an advantage to keen cyclists or fitness enthusiasts who are looking for an even more engaging cycling experience more akin to cycling outdoors on a road bike for instance. The B50 also comes packed with a variety of friction resistance options operated by a convenient gear lever handle so adjustments can be made easily but also controlled more consistently than a dial function resistance mechanism.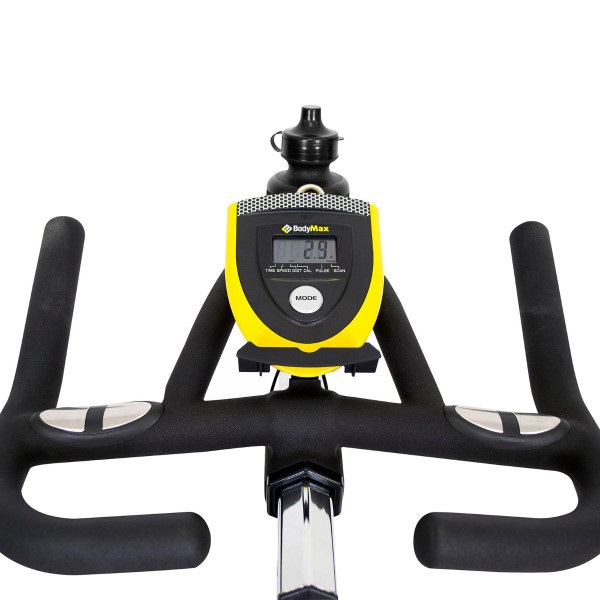 LCD WORKOUT CONSOLE
The BodyMax B50 Tour Indoor Cycle comes equipped with a handlebar mounted LCD computer which monitors and displays calories burned, distance, speed, pulse and time to allow you to keep track of your progress easily and make your fitness journey all the more satisfying. The console also features a smartphone/tablet shelf so you can enjoy your favourite media while you cycle.
DURABILITY AND COMFORT
The padded saddle is adjustable both horizontally and vertically to allow you to move your exercise bike in to a position that suits you. The handlebars are also height adjustable, all you need to do is find the perfect height for you and then enjoy your workout!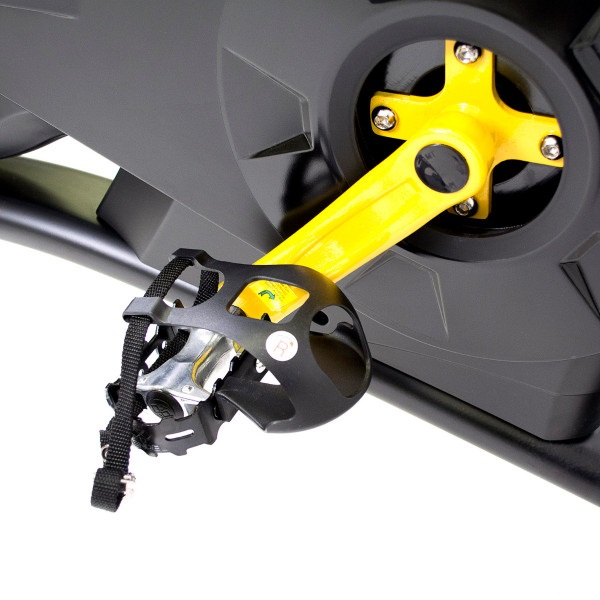 SUPREME SUPPORT
The pedals are built from alloy and are supported by a toe cage designed to keep your feet firmly planted in place so your workout is carried out smoothly and effectively.
PORTABLE
Included on your exercise bike are transport wheels to enable you to move it around with ease. This is especially useful if you have limited space within your home, simply move your bike out of the way when it's not in use.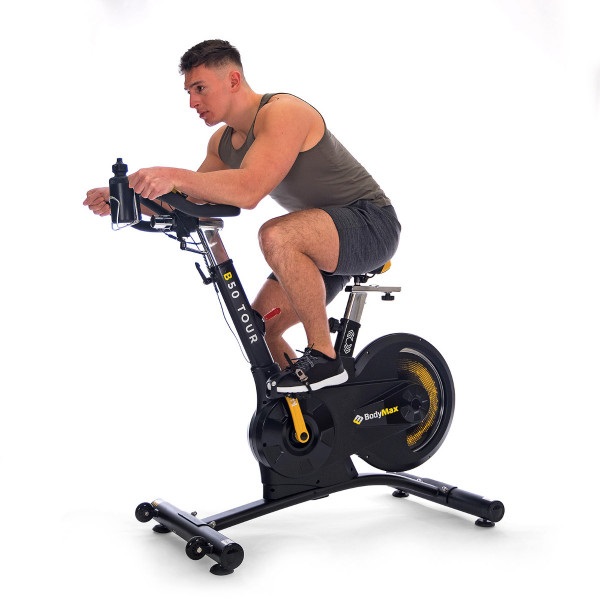 BENEFITS
Indoor cycles are hugely popular and are a fantastic solution for training at home as they typically require a modest amount of space while also being easily manoeuvred in to place for use. Cycling is a wonderful form of exercise and benefits include:



Increased Calorie Burning


Overall improvements in general fitness


Improved lower body muscle tone


Low impact exercise for sustained joint health


WARRANTY
- 2 Years parts only