This product is currently not available
Succession product:
BodyMax B1 Racer Indoor Cycle Exercise Bike - Red
Key Features:
10Kg Flywheel
Extremely Portable
Multi Feature Display Console
Padded Over-Sized Adjustable Saddle
Foam Protected Adjustable Handlebars
Details
Specification
Warranty
Downloads
The Bodymax B1 RACER is an incredible new addition to the BodyMax Indoor Cycle range and offers outstanding performance at fantastic value. This latest addition to the hugely popular Bodymax Indoor Cycle range, features a new look ensuring that not only function has been considered, but style has been a huge part of the design process. At Powerhouse Fitness, we think you'll love this incredible new product which we are proud to have available exclusively in the UK.
PRODUCT DETAILS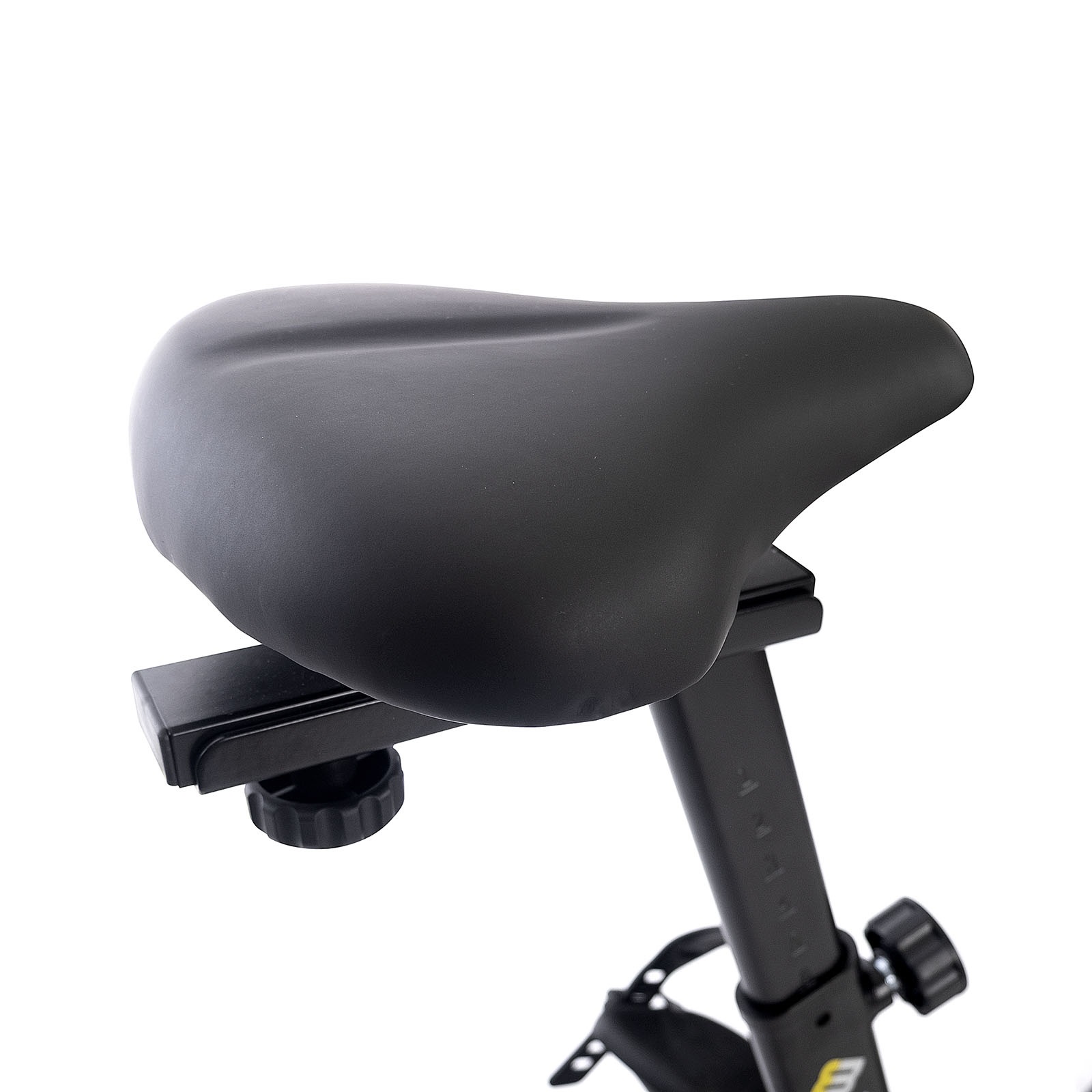 FULLY ADJUSTABLE
The Bodymax B1 RACER comes with foam protected adjustable handlebars allowing you to find your preferred and comfortable riding position. The pedals are built from alloy and are supported by a toe strap designed to keep your feet firmly planted in place so your workout is carried out smoothly, safely and effectively.
The padded over-sized saddle is adjustable both horizontally and vertically to allow you to sit in a position that suits you. The handlebars are also adjustable, allowing you to choose the most comfortable position for you.
VARIABLE RESISTANCE AND WORKOUT MONITOR
With the Variable Tension Dial, users will have an unlimited variety of resistance options. The tension dial also doubles as an emergency stop button if pushed when the bike is in motion.
The bike features a Chain Driven 10Kg Flywheel, perfect for beginners, for a smooth cycling experience delivering an ideal balance of resistance and momentum.
The Bodymax B1 RACER Indoor Cycle comes equipped with a handlebar mounted LCD computer which displays calories burned, distance, speed, and time to allow you to keep track of your progress easily and make your fitness journey all the more satisfying.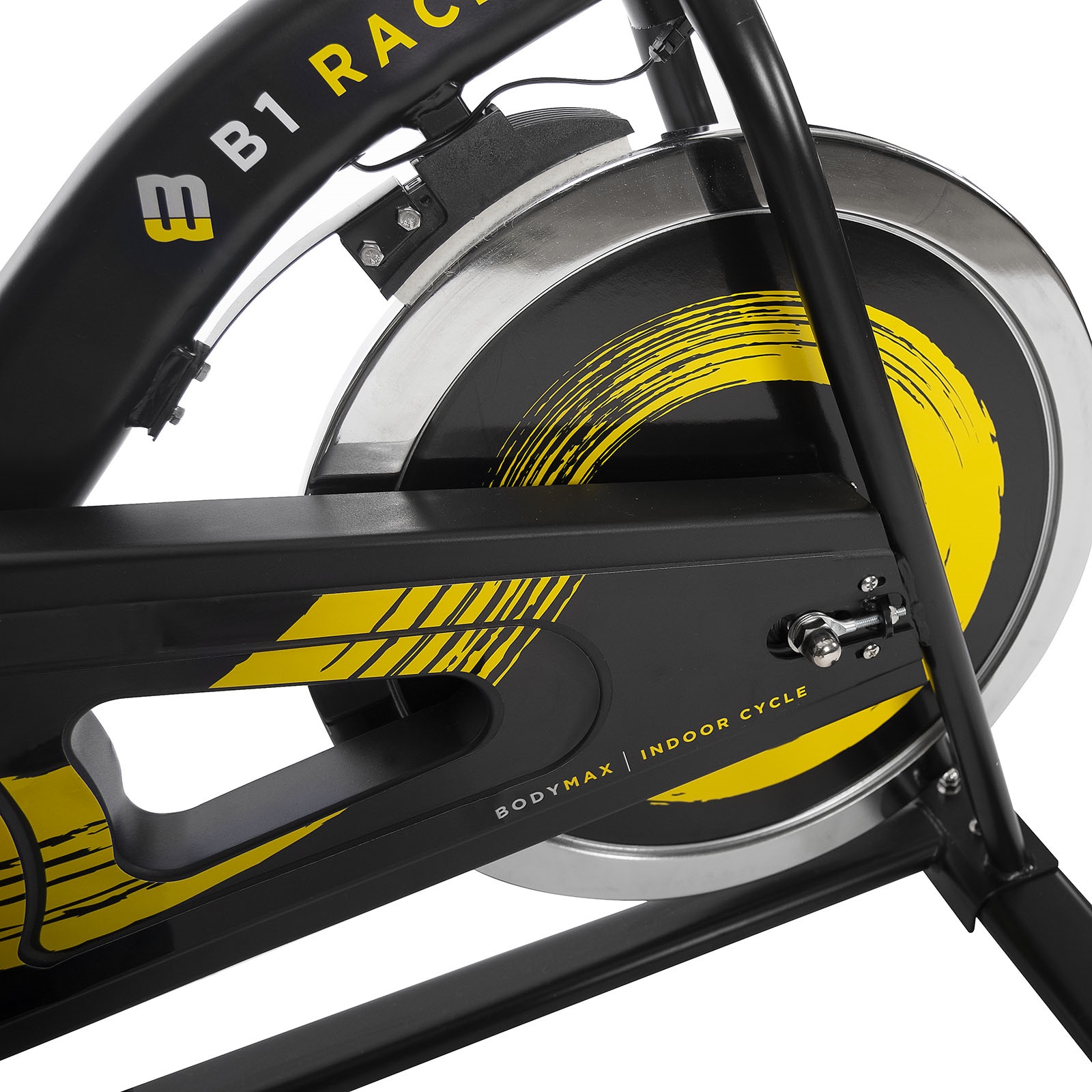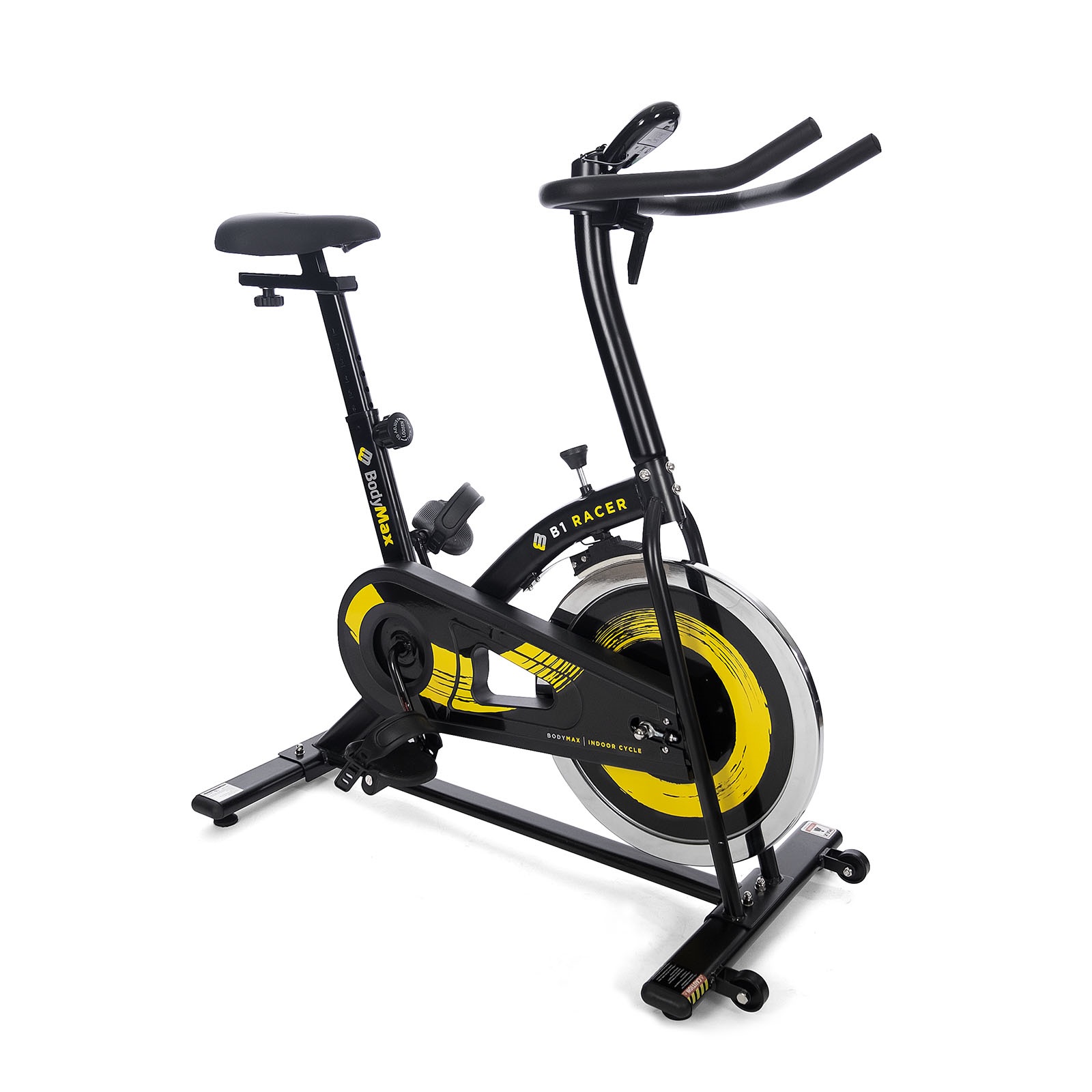 EASY TRANSPORT
Included on your exercise bike are transport wheels to enable you to move it around with ease. This is especially useful if you have limited space within your home, simply move your bike out of the way when it's not in use.
Whether you're short of space or you simply don't want your bike to sit in the living room all week, the B1 Racer is the answer. Just pop the bike up on to the transport wheels and put it away until your next training session.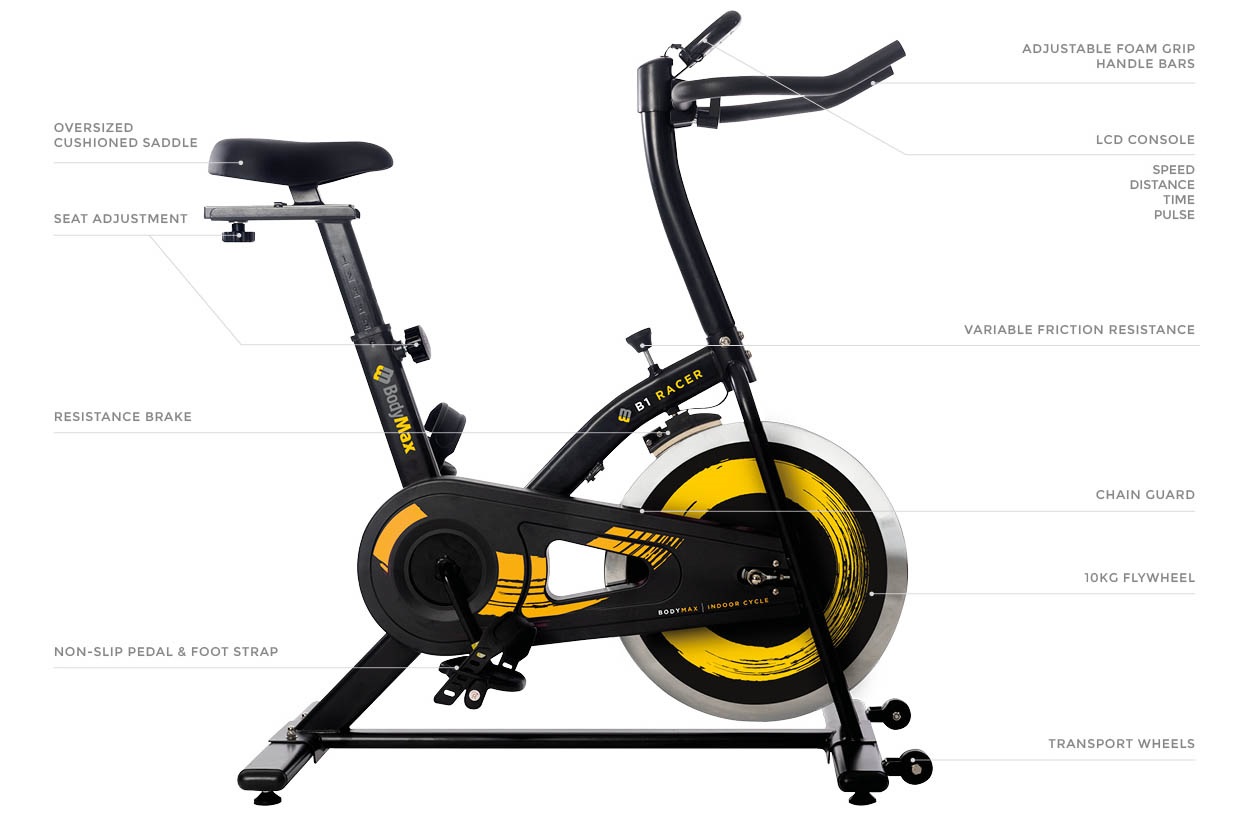 Inside leg measurement
21.5" - 30.5"