Key Features:
Large 40 inch / 101.4cm diameter (4 inches wider than most mini trampettes)
Easy assembly - assembles in less than 5 minutes - simply screw the legs onto base and the mini trampoline is ready to use
Solid and stable construction - ideal for aerobic exercise
Springs covered by vinyl border for added safety
Not suitable for commercial use
Details
Specification
Warranty
Take your jump training up a notch with the BodyMax Trampette!
Product Details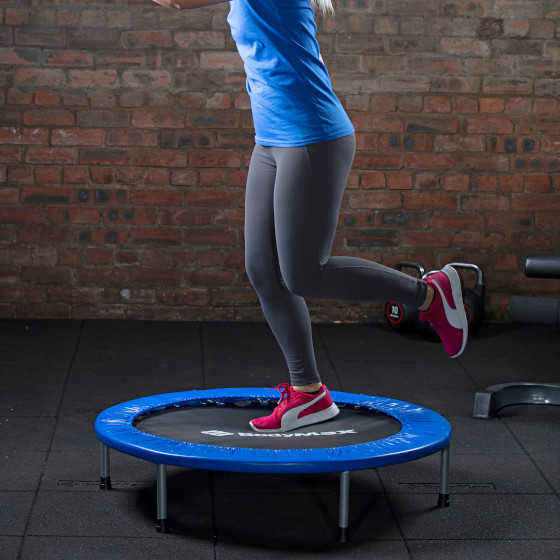 Solid Construction
The BodyMax 40" Mini Trampoline is of solid and sturdy construction. You can be sure that you will be able to hop, jump, and bounce as long as you like!
The springs have a vinyl cover to offer enhanced protection for yourself and the trampoline.
Low-impact Exercise

The Trampette is a lightweight piece of equipment, giving a low impact exercise helping to prevent injury.
The Bodymax 40 inch mini trampoline and rebounder offers a great way to enjoy an aerobic workout which will result in improved strength, co-ordination, and balance.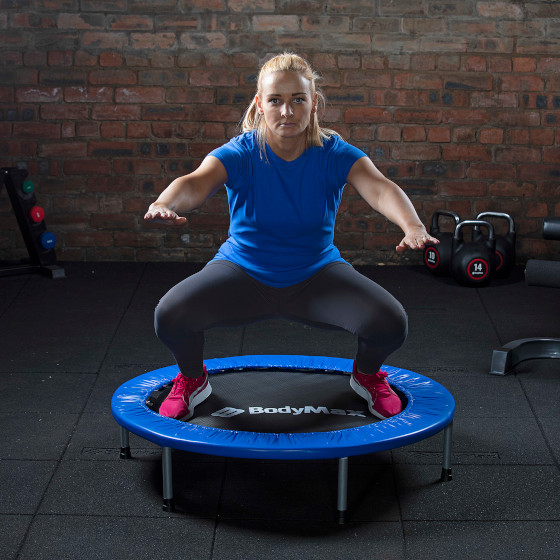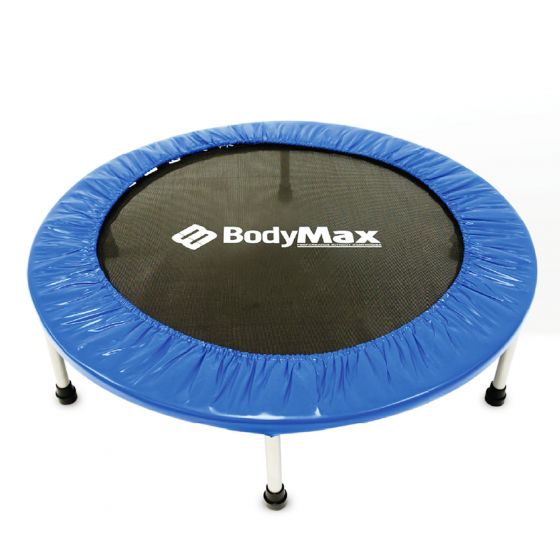 Easy Assembly
This BodyMax Mini Trampoline couldn't be easier to assemble!
Just screw the legs onto base and you are ready to get bouncing!
Benefits
Low impact exercise is perfect for protecting your joints while making sure you get the most out of your workout. Jump training can help to: -



Increase cardiovascular fitness




Improve lower body muscle tone




Develop joint health




Promote good balance and posture



Maximum User Weight
100kg
No. of Months Warranty
12